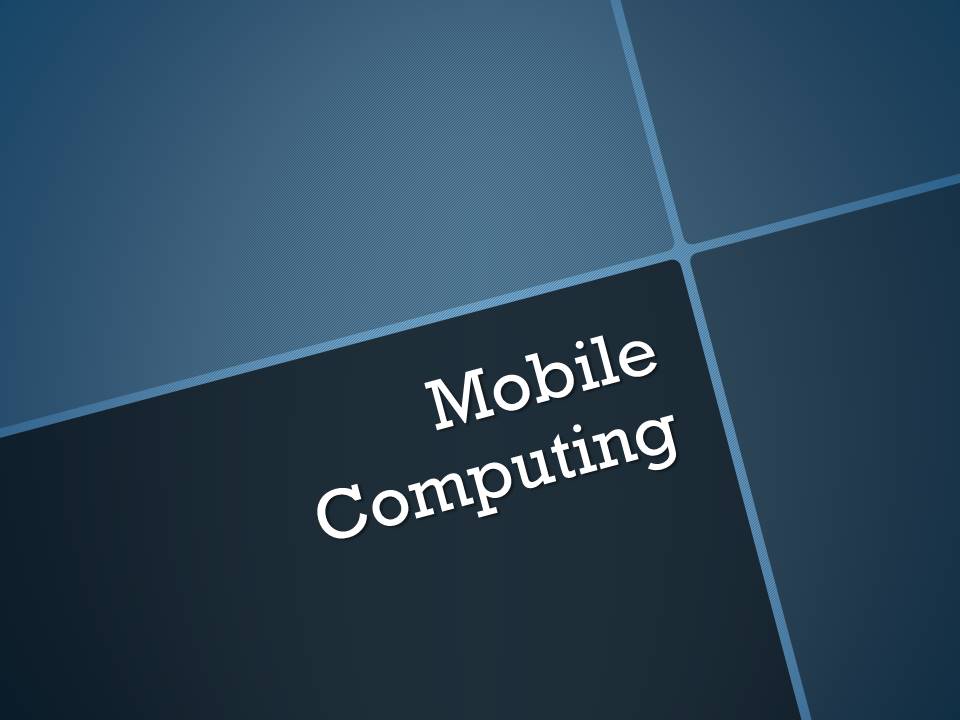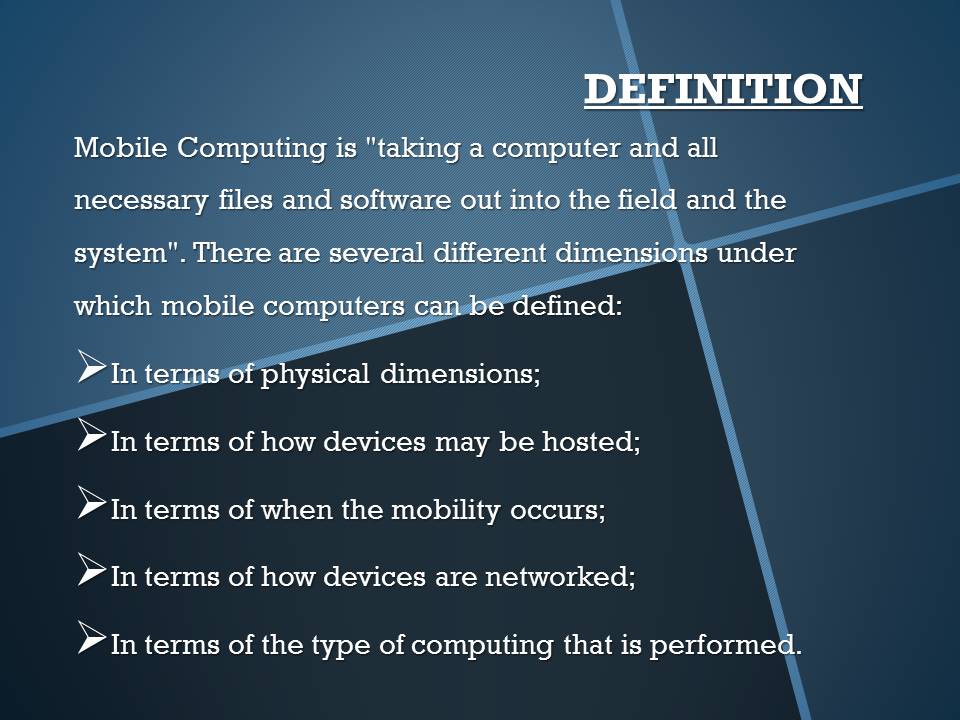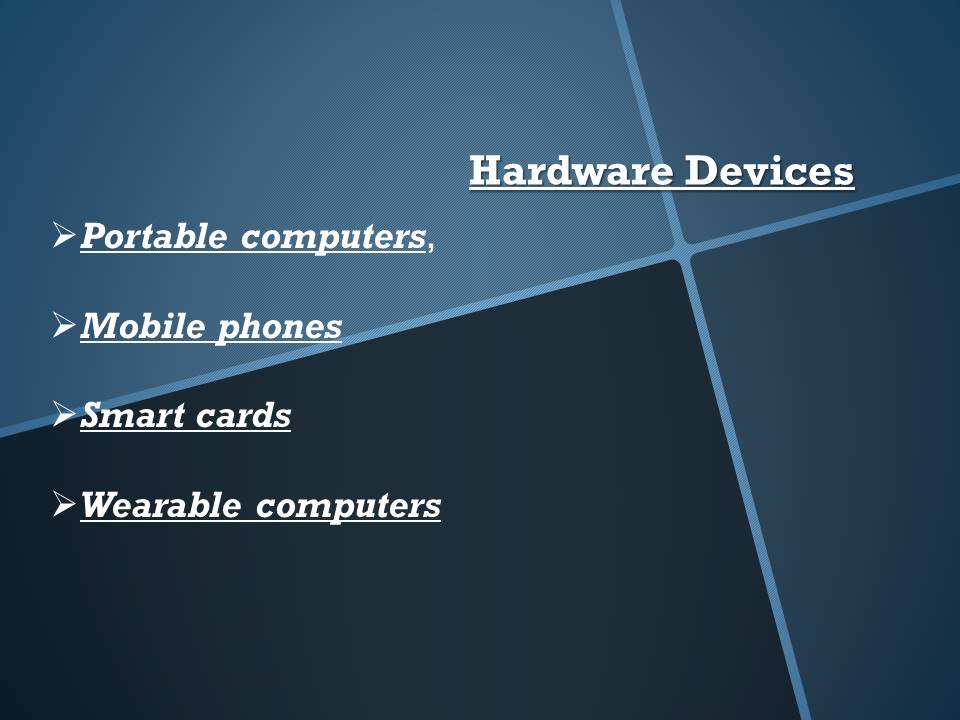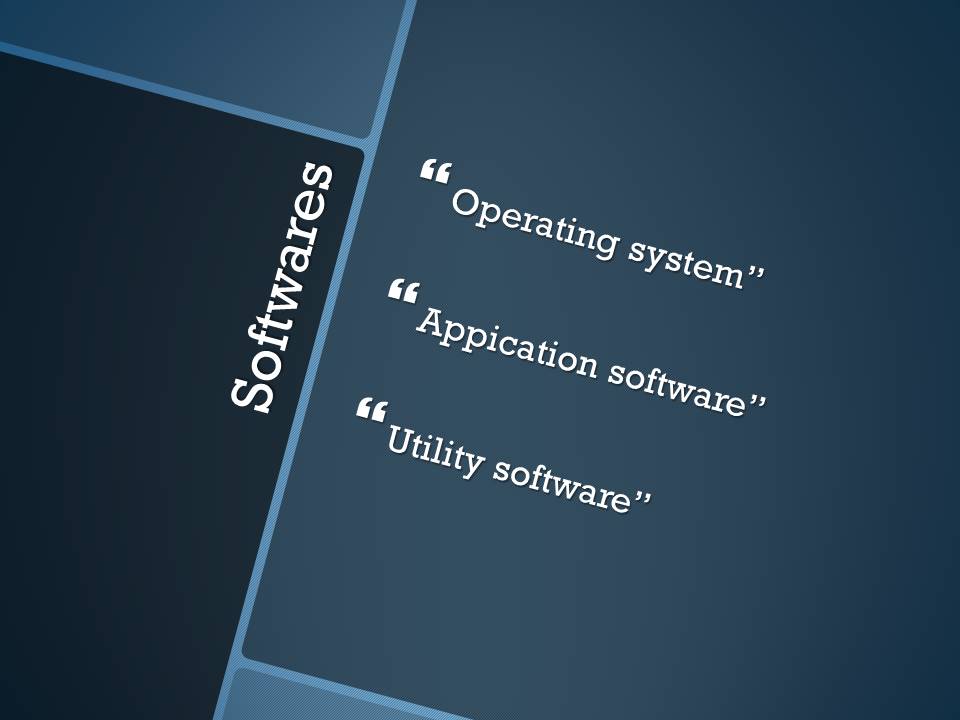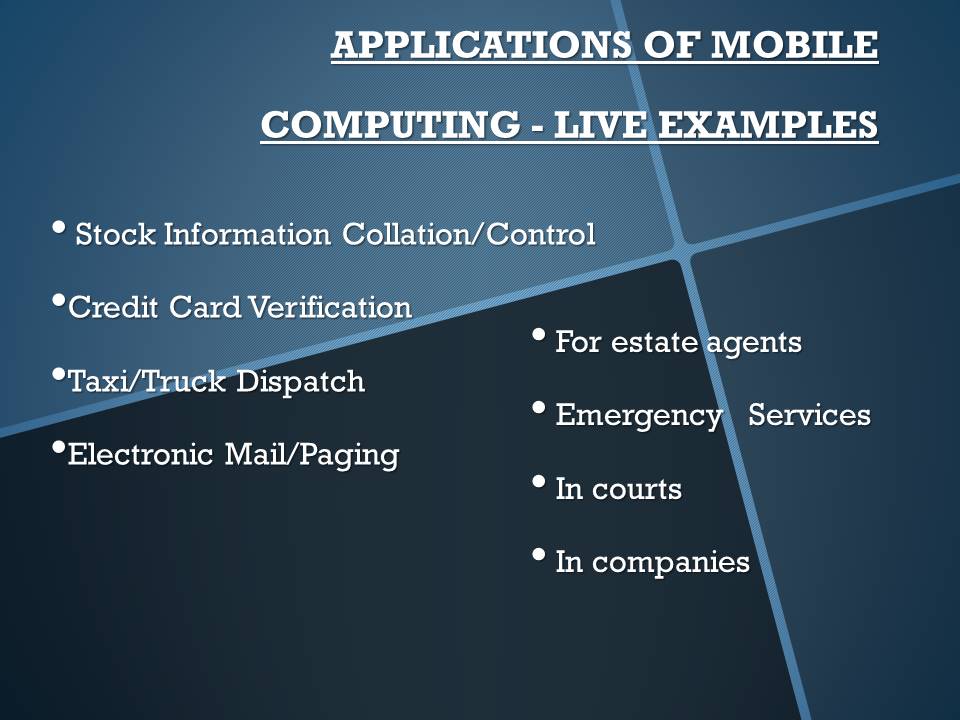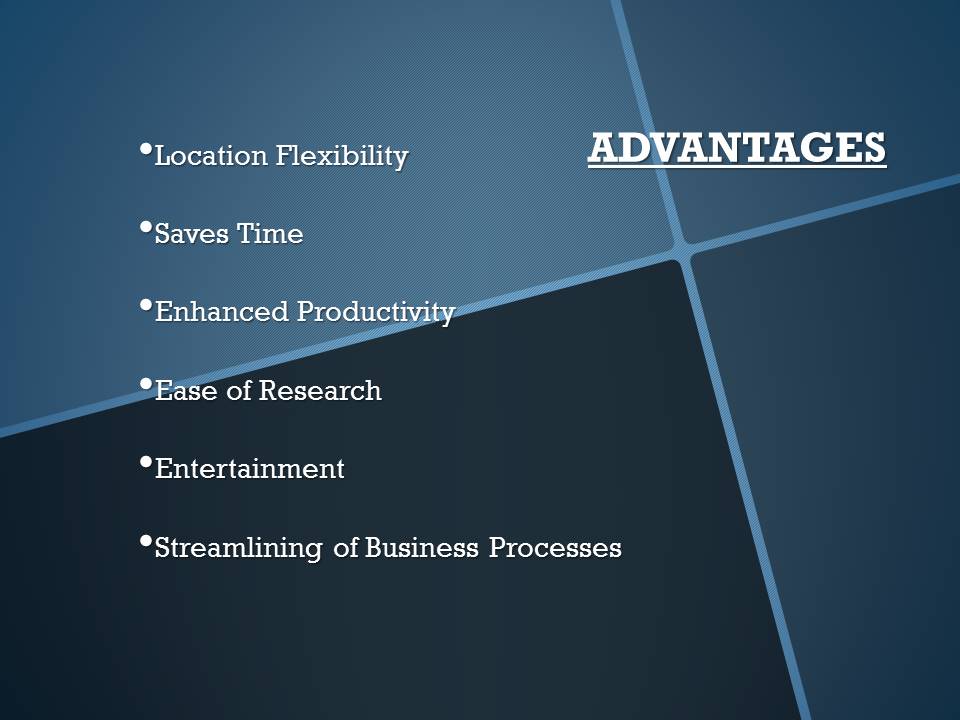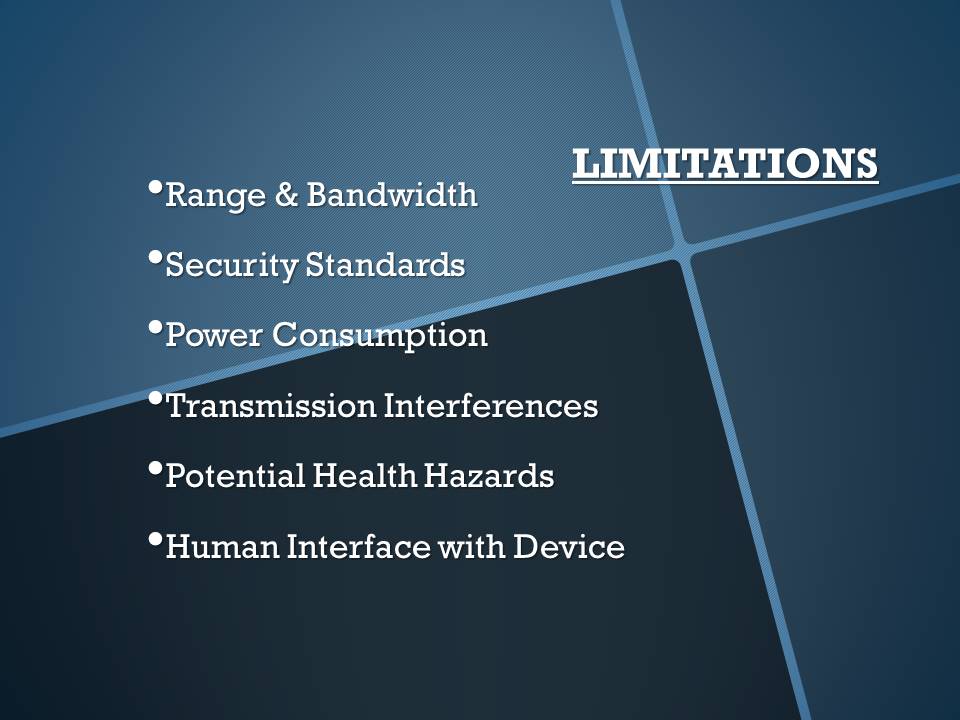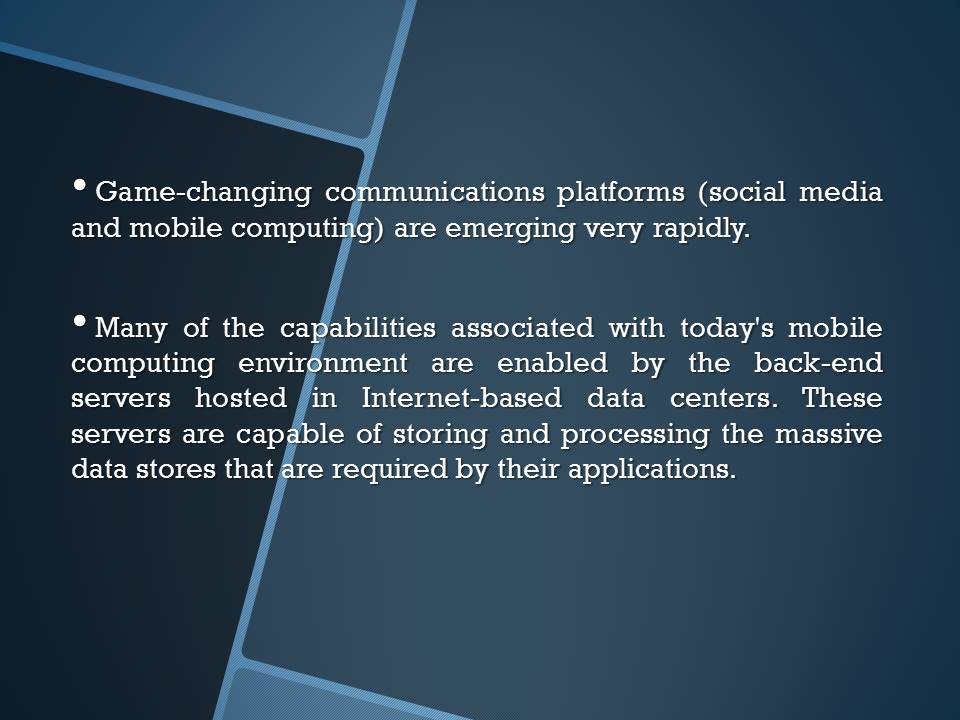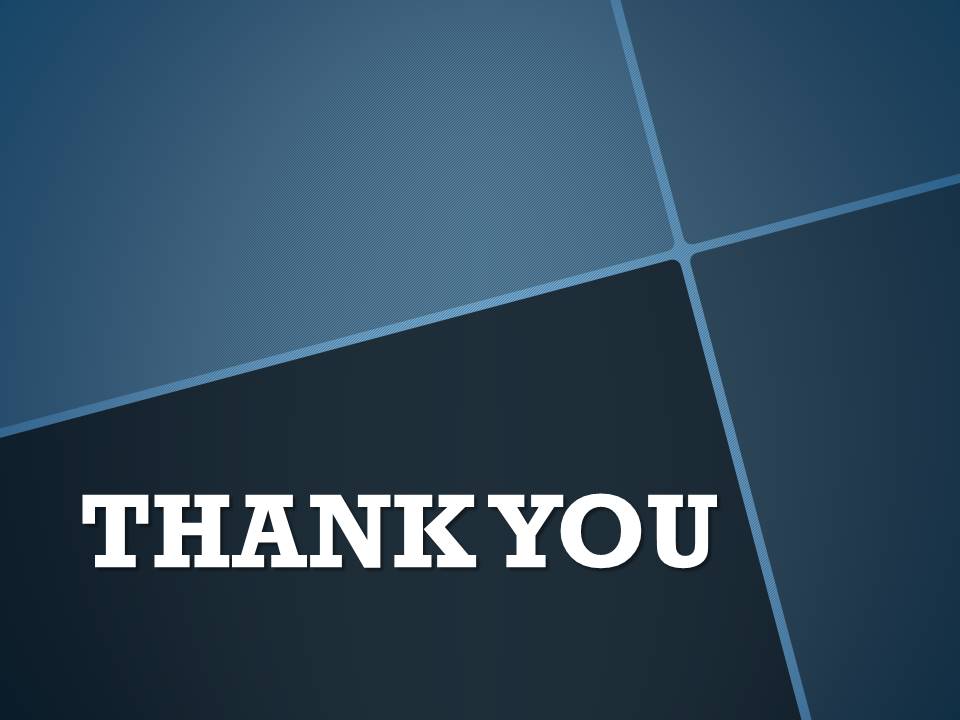 Project/Slides/Presentation Transcript
Subject: Management Information System
Topic: Mobile Computing
DEFINITION
Mobile Computing is "taking a computer and all necessary files and software out into the field and the system". There are several different dimensions under which mobile computers can be defined:
In terms of physical dimensions;
In terms of how devices may be hosted;
In terms of when the mobility occurs;
In terms of how devices are networked;
In terms of the type of computing that is performed.
Hardware Devices
Portable computers,
Mobile phones
Smart cards
Wearable computers
Softwares
Operating system"
Appication software"
Utility software"
APPLICATIONS OF MOBILE COMPUTING – LIVE EXAMPLES
Stock Information Collation/Control
Credit Card Verification
Taxi/Truck Dispatch
Electronic Mail/Paging
For estate agents
Emergency   Services
In courts
In companies
ADVANTAGES
Location Flexibility
Saves Time
Enhanced Productivity
Ease of Research
Entertainment
Streamlining of Business Processes
LIMITATIONS
Range & Bandwidth
Security Standards
Power Consumption
Transmission Interferences
Potential Health Hazards
Human Interface with Device
CONCLUSION
Mobile computing is being adapted by users at a faster pace than desktop computing and will comprise a bigger factor in the workplace.
Four trends are converging and are driving the adaptation of mobile computing: wireless networking, converged networks (data, voice, and video), social media, and compelling mobile devices.
Apple is leading the trends in mobile innovation and its impact has resulted in the depth of applications, expectations for the user experience, and pricing models.
Game-changing communications platforms (social media and mobile computing) are emerging very rapidly.
Many of the capabilities associated with today's computing environment are enabled by the back-end servers hosted in Internet-based data centers. These servers are capable of storing and processing the massive data stores that are required by their applications.