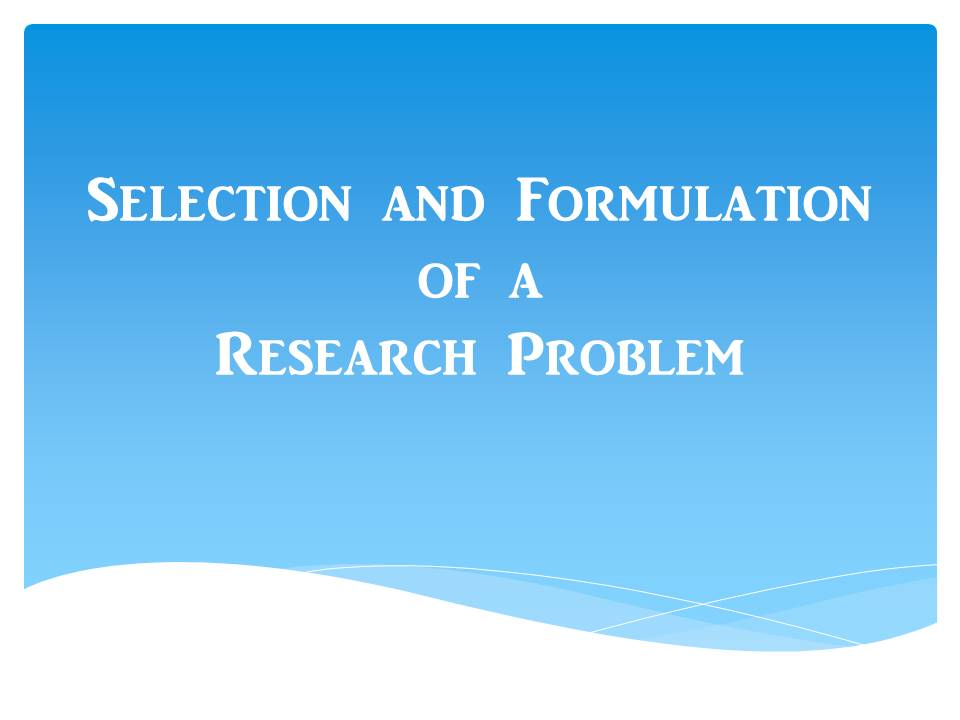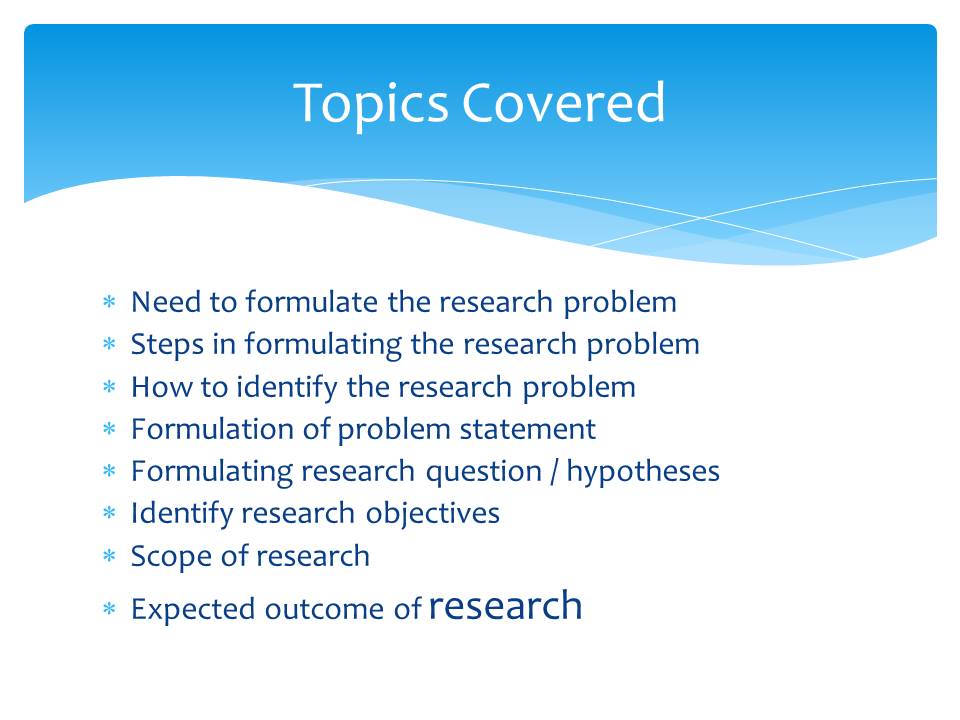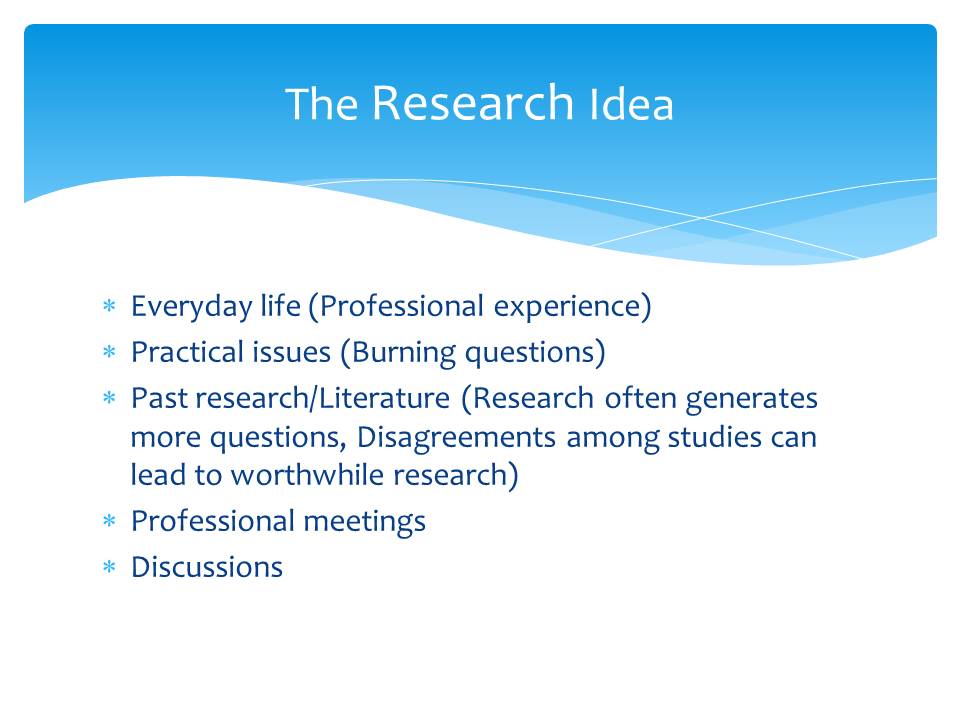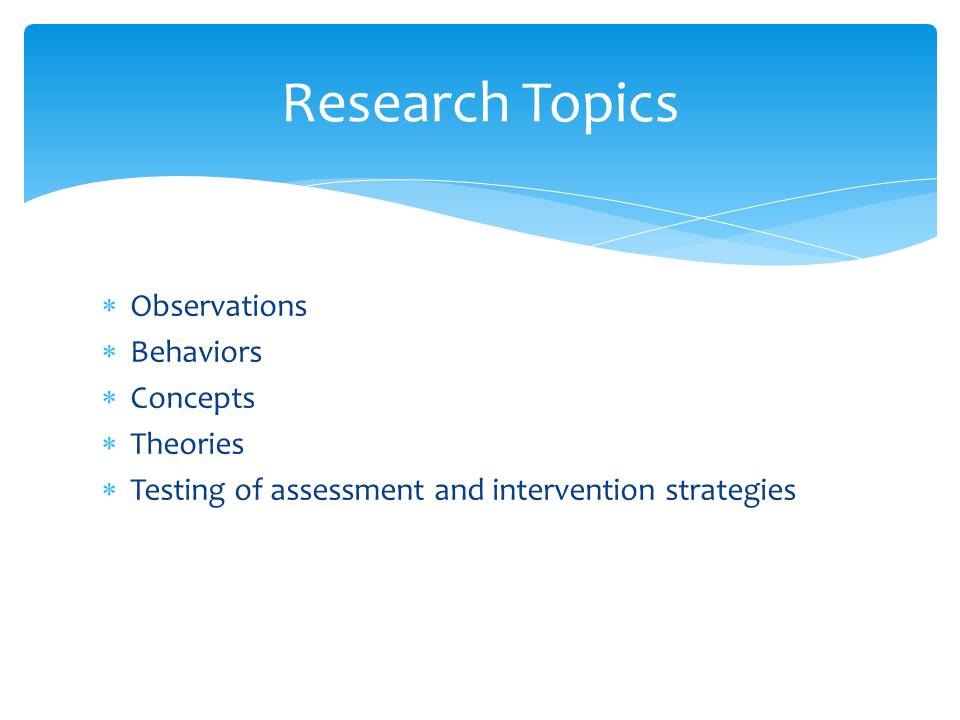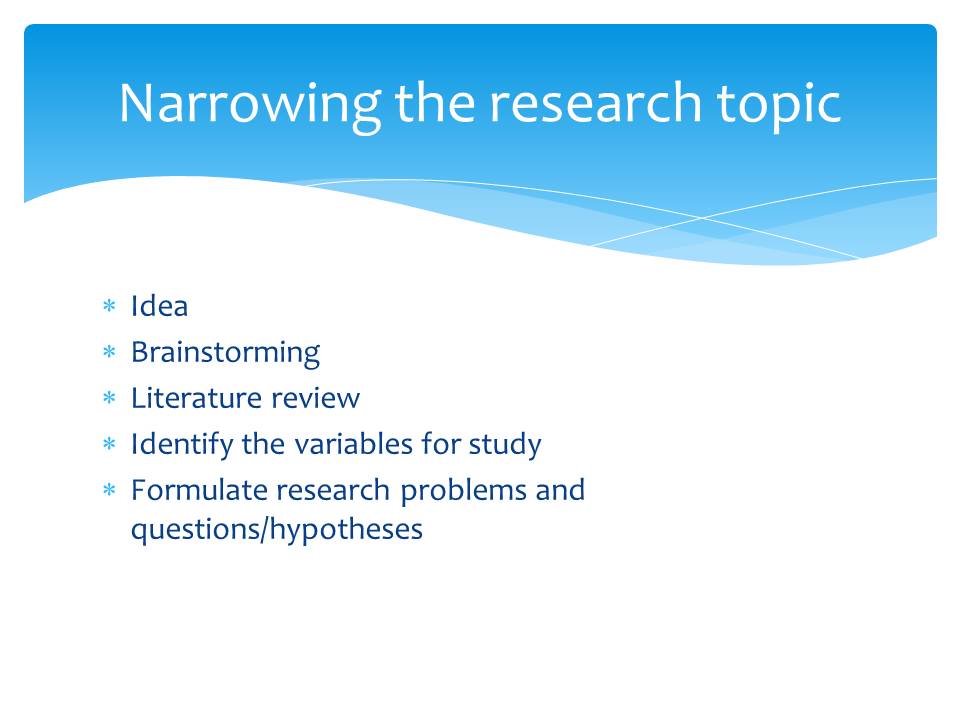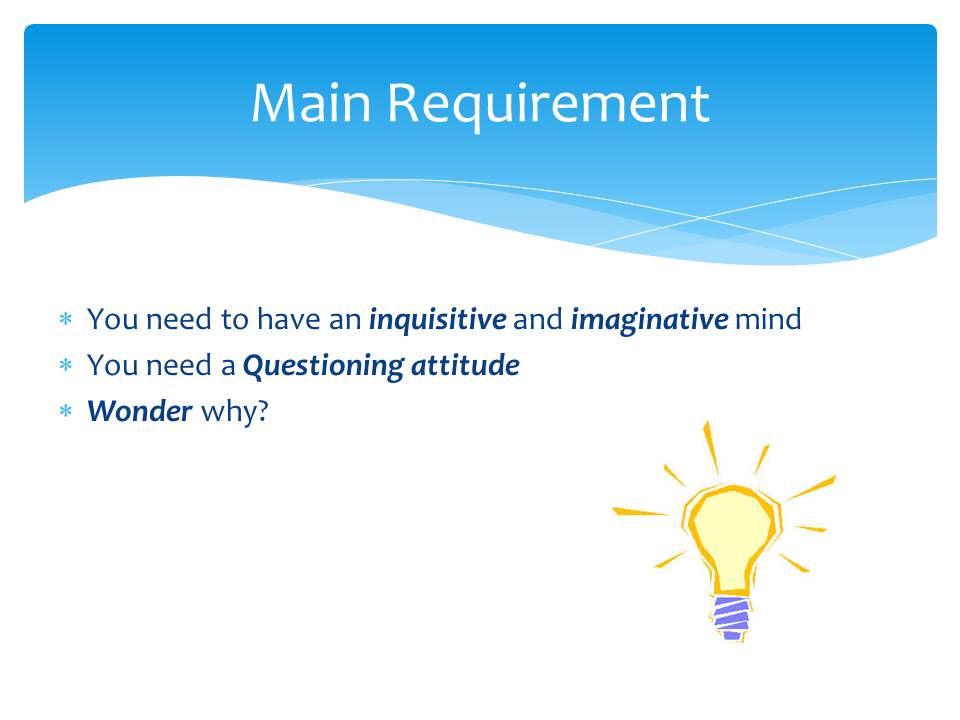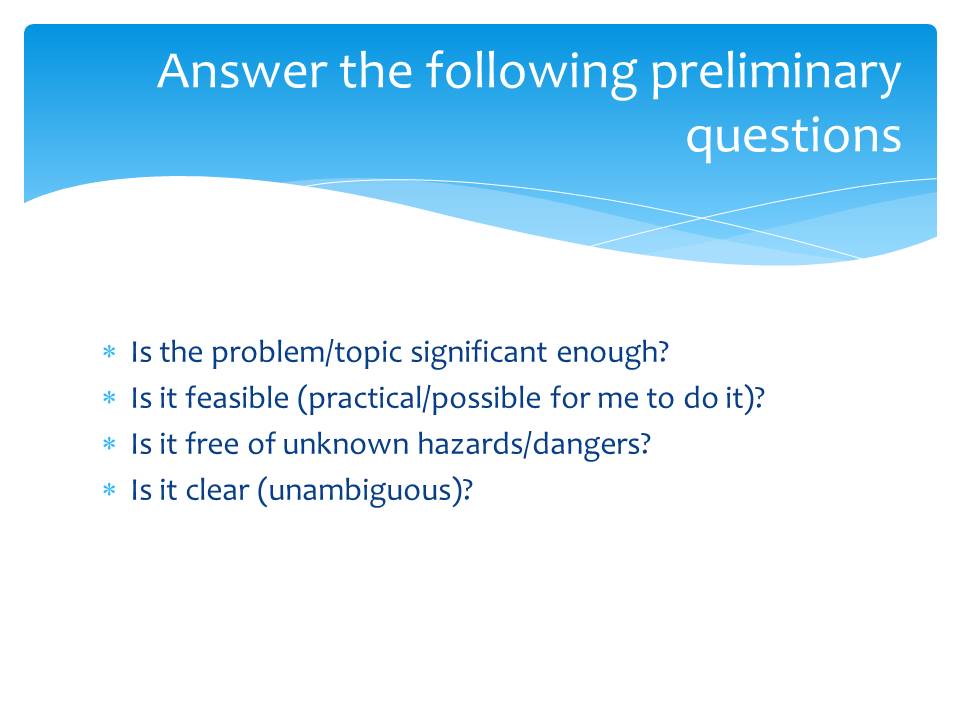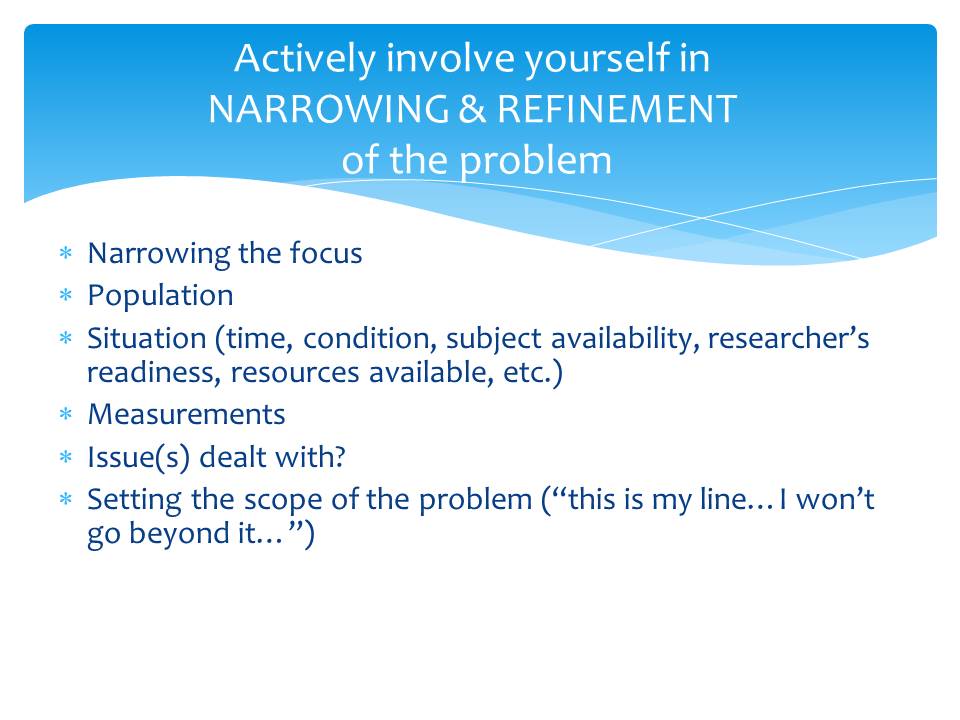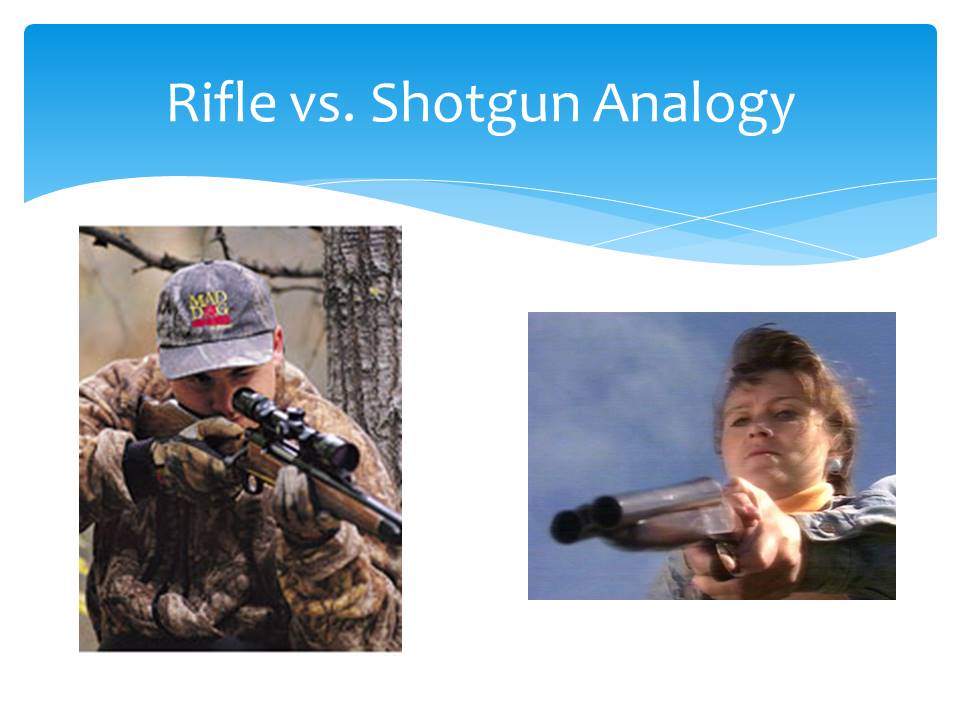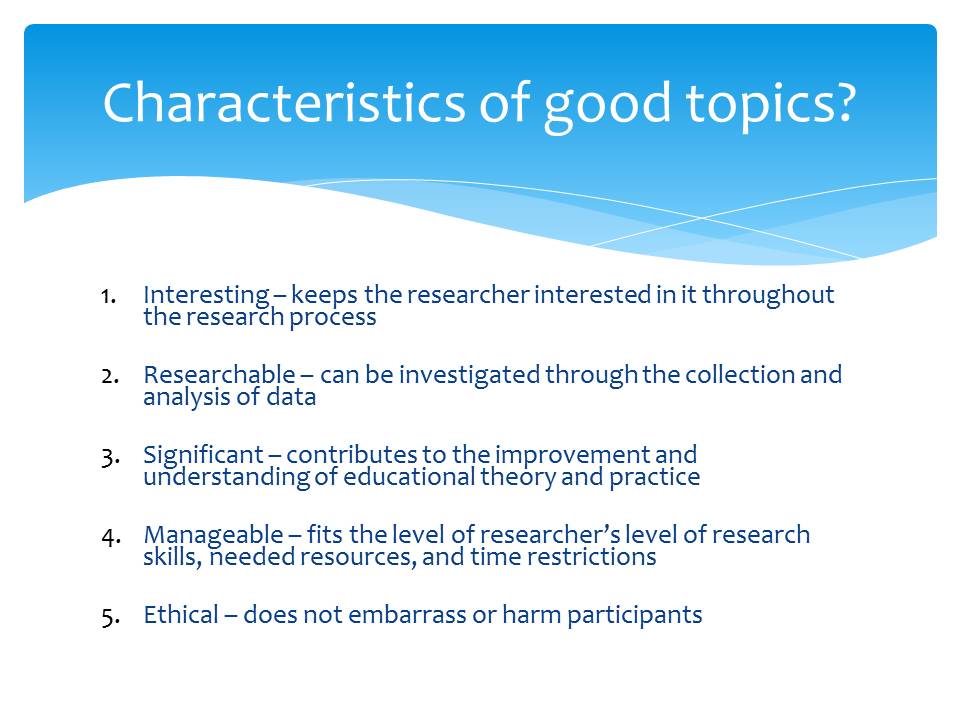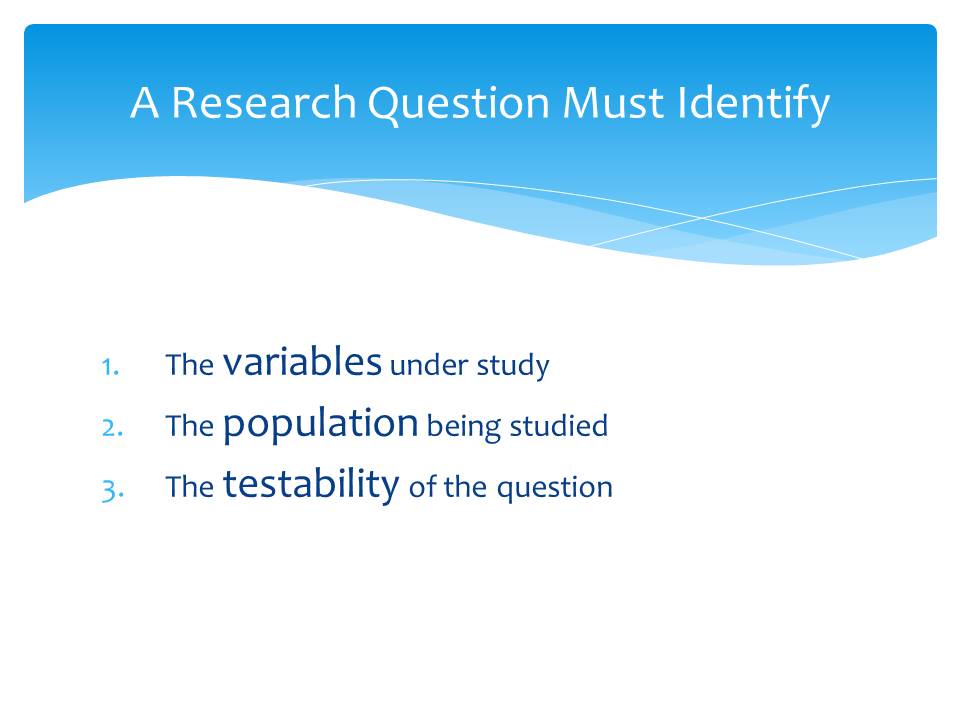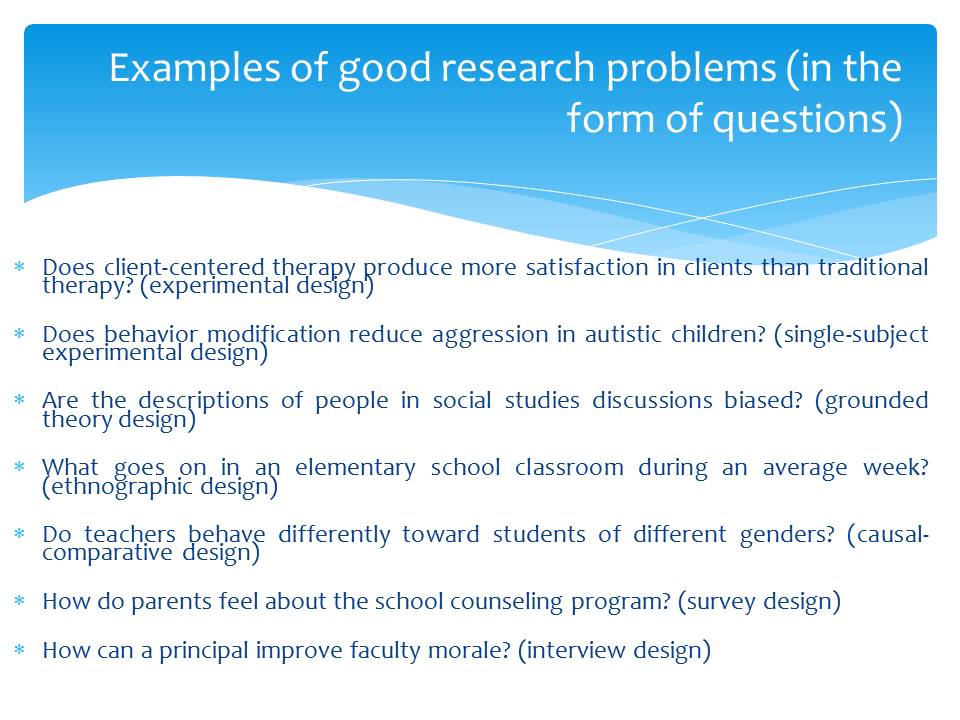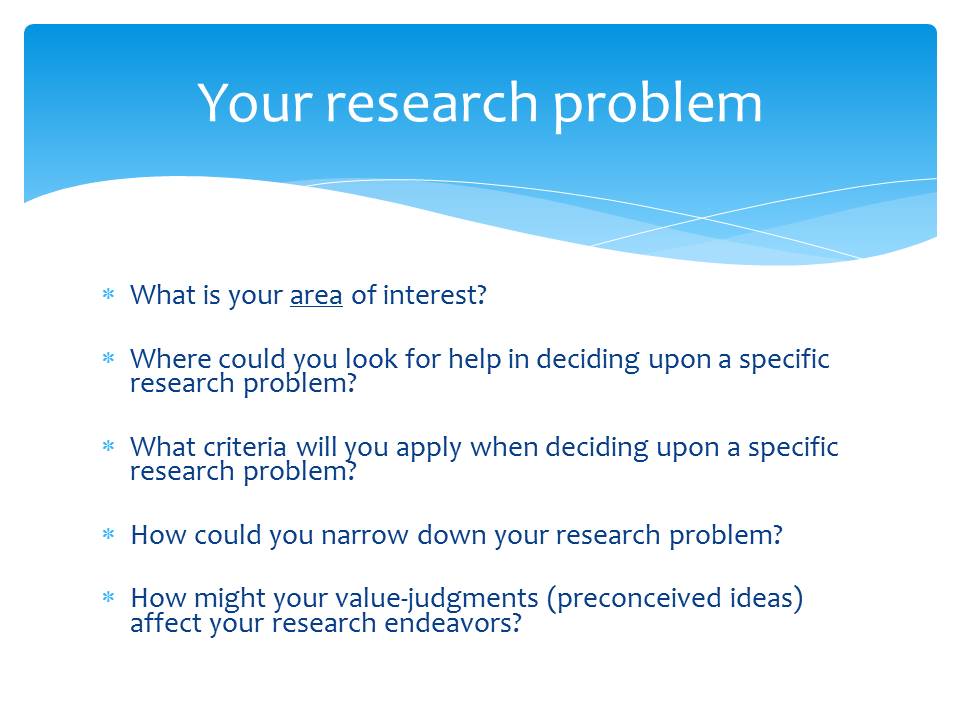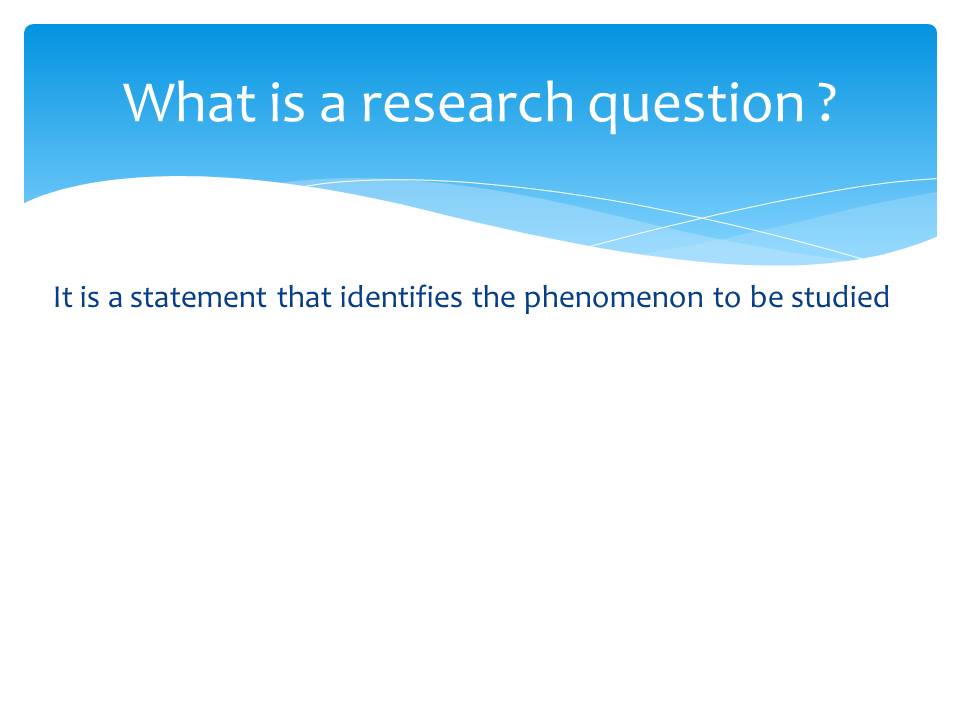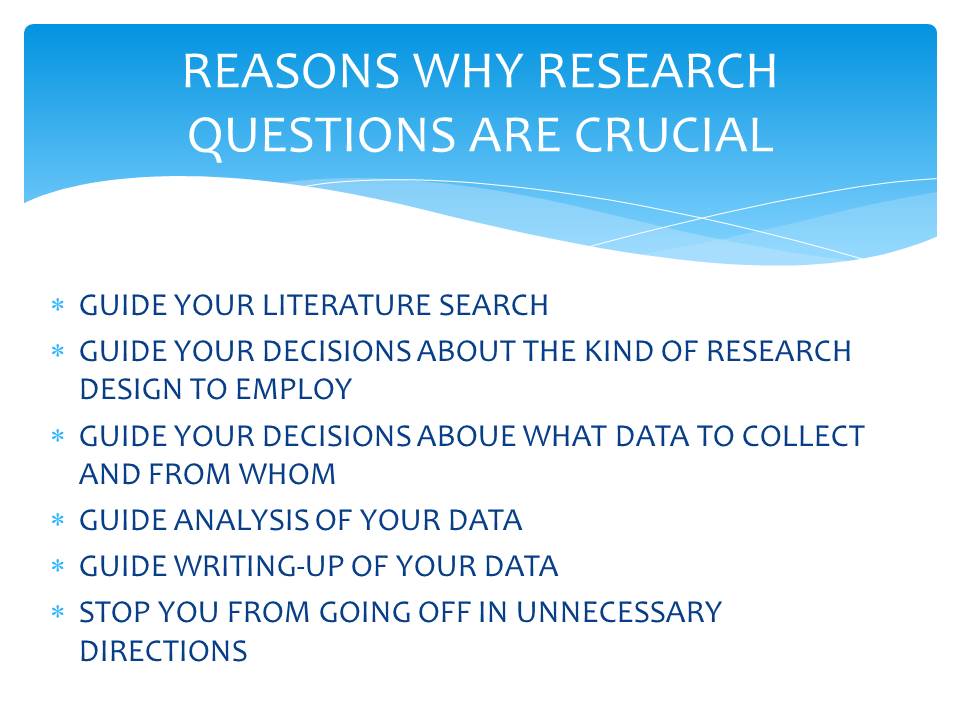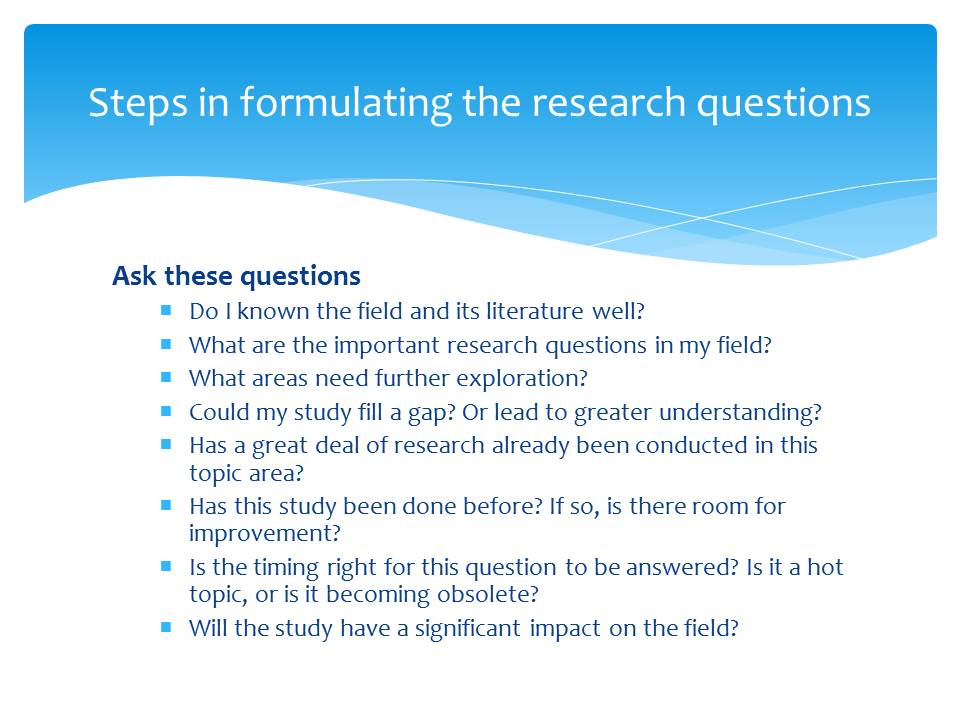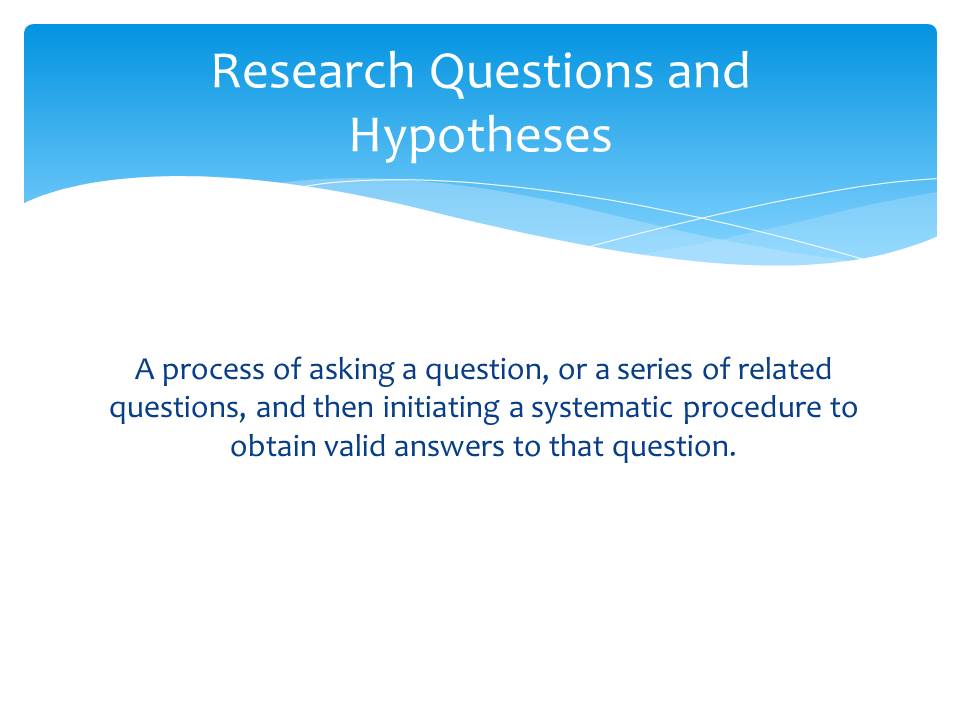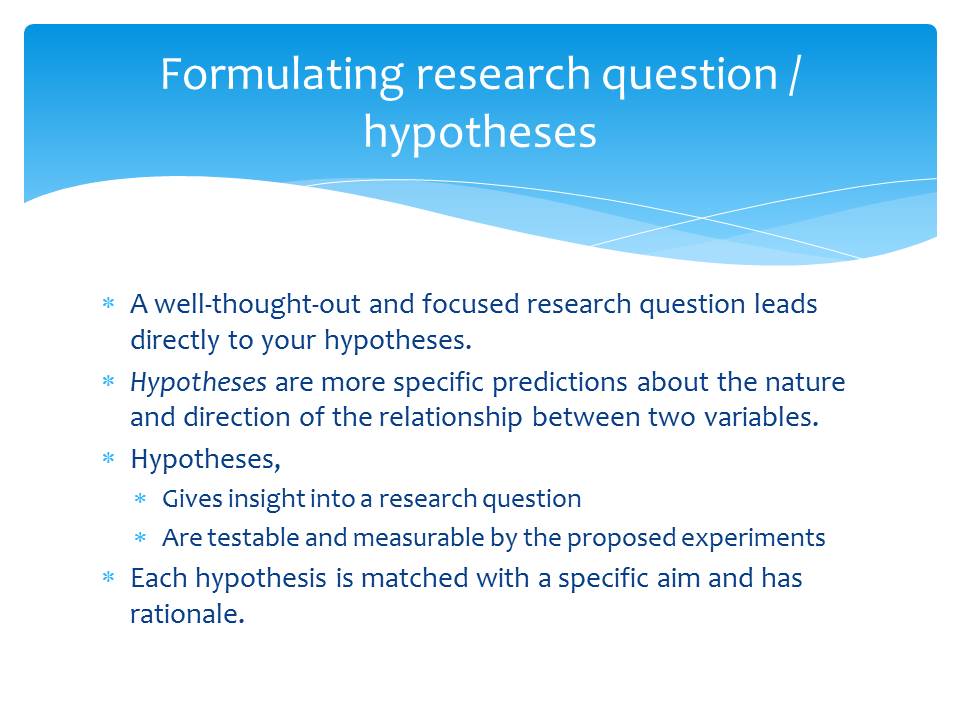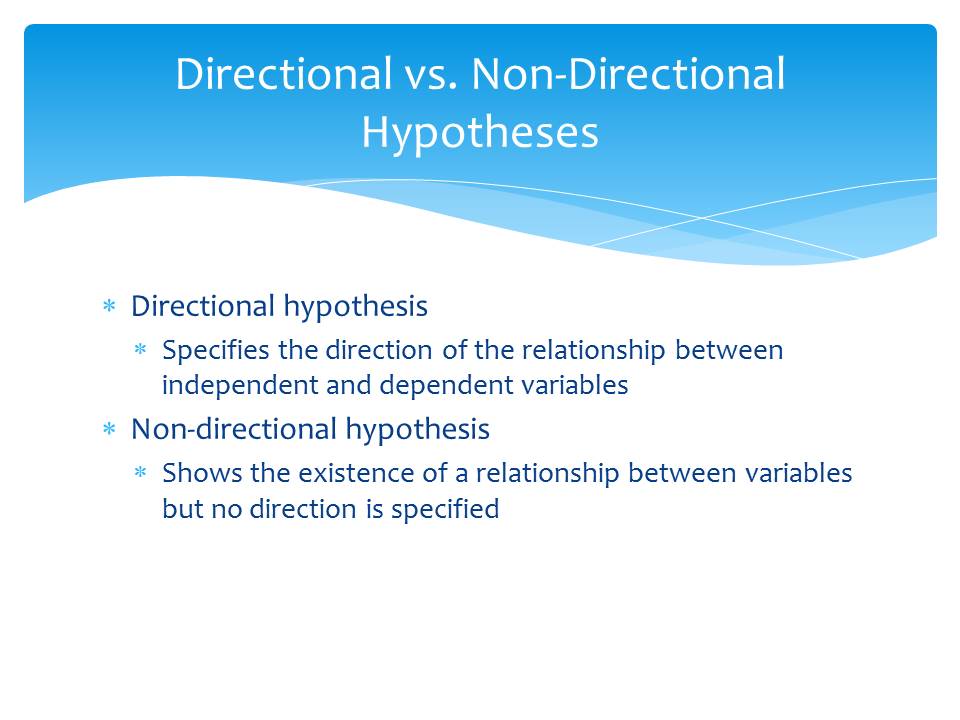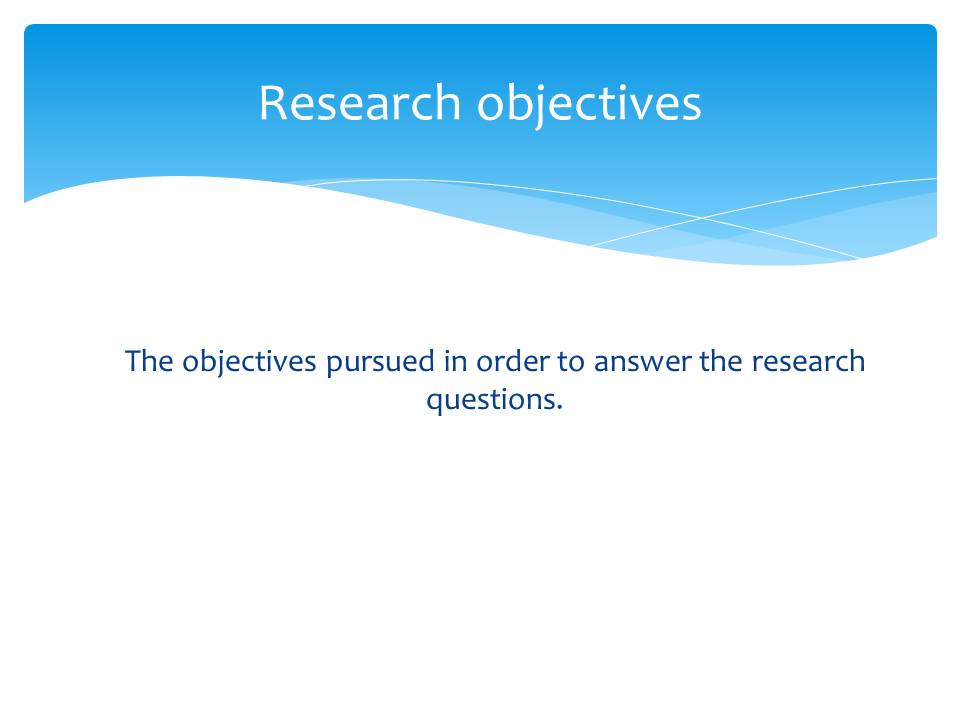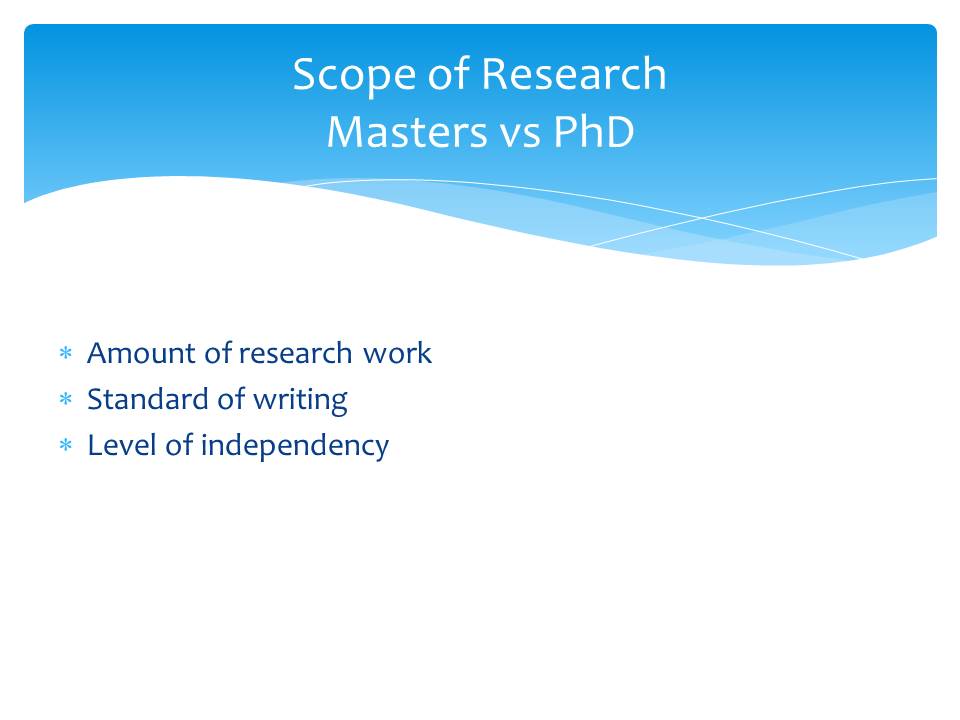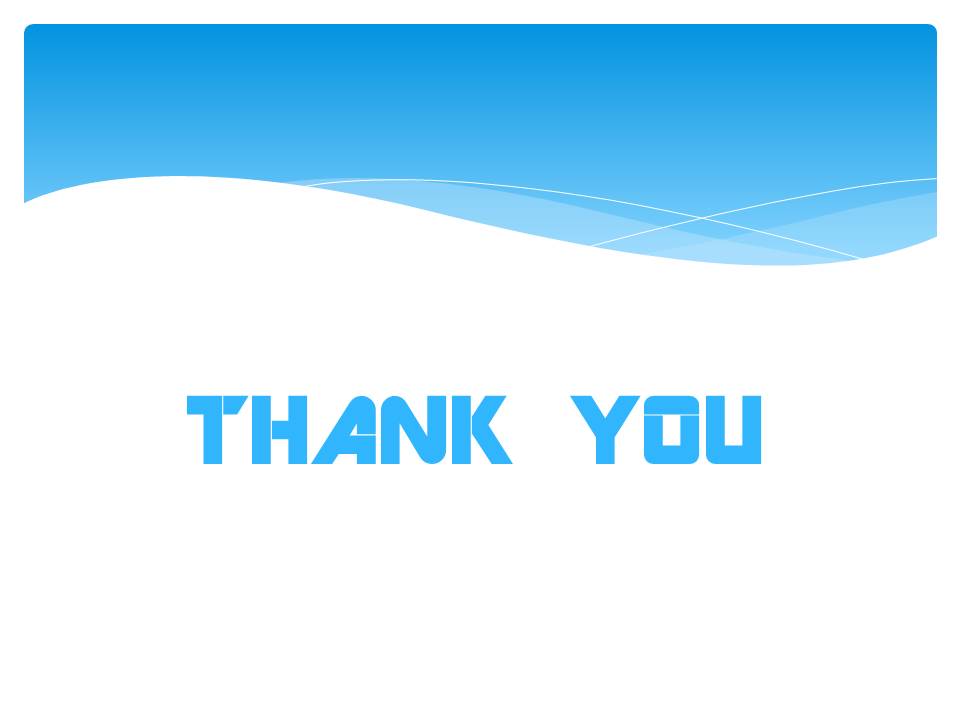 Topics Covered
*Need to formulate the research problem
*Steps in formulating the research problem
*How to identify the research problem
*Formulation of problem statement
*Formulating research question / hypotheses
*Identify research objectives
*Expected outcome of research
The Research Idea
*Everyday life (Professional experience)
*Practical issues (Burning questions)
*Past research/Literature (Research often generates more questions, Disagreements among studies can lead to worthwhile research)
*Professional meetings
*Discussions
Research Topics
*Observations
*Behaviors
*Concepts
*Theories
*Testing of assessment and intervention strategies
Narrowing the research topic
*Idea
*Brainstorming
*Literature review
*Identify the variables for study
*Formulate research problems and questions/hypotheses
Main Requirement
*You need to have an inquisitive and imaginative mind
*You need a Questioning attitude
*Wonder why?
Answer the following preliminary questions
*Is the problem/topic significant enough?
*Is it feasible (practical/possible for me to do it)?
*Is it free of unknown hazards/dangers?
*Is it clear (unambiguous)?
Actively involve yourself in NARROWING & REFINEMENT of the problem
*Narrowing the focus
*Population
*Situation (time, condition, subject availability, researcher's readiness, resources available, etc.)
*Measurements
*Issue(s) dealt with?
*Setting the scope of the problem ("this is my line…I won't go beyond it…")
Slide 10 – Selection of a research problem
Rifle Vs Shotgun Analogy
Characteristics of good topics?
1.Interesting – keeps the researcher interested in it throughout the research process
2.Researchable – can be investigated through the collection and analysis of data
3.Significant – contributes to the improvement and understanding of educational theory and practice
4.Manageable – fits the level of researcher's level of research skills, needed resources, and time restrictions
5.Ethical – does not embarrass or harm participants
A Research Question Must Identify
1.The variables under study
2.The population being studied
3.The testability of the question
Examples of good research problems (in the form of questions)
*Does client-centered therapy produce more satisfaction in clients than traditional therapy? (experimental design)
*Does behavior modification reduce aggression in autistic children? (single-subject experimental design)
*Are the descriptions of people in social studies discussions biased? (grounded theory design)
*What goes on in an elementary school classroom during an average week? (ethnographic design)
*Do teachers behave differently toward students of different genders? (causal-comparative design)
*How do parents feel about the school counseling program? (survey design)
*How can a principal improve faculty morale? (interview design)
Your research problem
*What is your area of interest?
*Where could you look for help in deciding upon a specific research problem?
*What criteria will you apply when deciding upon a specific research problem?
*How could you narrow down your research problem?
*How might your value-judgments (preconceived ideas) affect your research endeavors?
Slide 14 – Selection of a Research Problem
What is a research question ?
It is a statement that identifies the phenomenon to be studied
REASONS WHY RESEARCH QUESTIONS ARE CRUCIAL
*GUIDE YOUR LITERATURE SEARCH
*GUIDE YOUR DECISIONS ABOUT THE KIND OF RESEARCH DESIGN TO EMPLOY
*GUIDE YOUR DECISIONS ABOUE WHAT DATA TO COLLECT AND FROM WHOM
*GUIDE ANALYSIS OF YOUR DATA
*GUIDE WRITING-UP OF YOUR DATA
*STOP YOU FROM GOING OFF IN UNNECESSARY DIRECTIONS
Steps in formulating the research questions
Ask these questions –
Do I known the field and its literature well?
What are the important research questions in my field?
What areas need further exploration?
Could my study fill a gap? Or lead to greater understanding?
Has a great deal of research already been conducted in this topic area?
Has this study been done before? If so, is there room for improvement?
Is the timing right for this question to be answered? Is it a hot topic, or is it becoming obsolete?
Will the study have a significant impact on the field?
Research Questions and Hypotheses
A process of asking a question, or a series of related questions, and then initiating a systematic procedure to obtain valid answers to that question.
Formulating research question / hypotheses
*A well-thought-out and focused research question leads directly to your hypotheses.
*Hypotheses are more specific predictions about the nature and direction of the relationship between two variables.
*Hypotheses,
*Gives insight into a research question
*Are testable and measurable by the proposed experiments
*Each hypothesis is matched with a specific aim and has rationale.
Directional vs. Non-Directional Hypotheses
*Directional hypothesis
*Specifies the direction of the relationship between independent and dependent variables
*Non-directional hypothesis
*Shows the existence of a relationship between variables but no direction is specified
Slide 20 – Selection of a Research Problem
Research objectives:
The objectives pursued in order to answer the research questions.
Scope of Research Masters vs PhD
*Amount of research work
*Standard of writing
*Level of independency
Expected outcome of research
RESEARCH SIGNIFICANCE
State clearly why this research is important, what the benefits will be and how your work will contribute to knowledge in your field. This may include commercial benefits, changes in current practice, a new perspective on an old issue or other benefits to the community.
You need to indicate why it is significant and how it advances understanding of the issues under discussion.