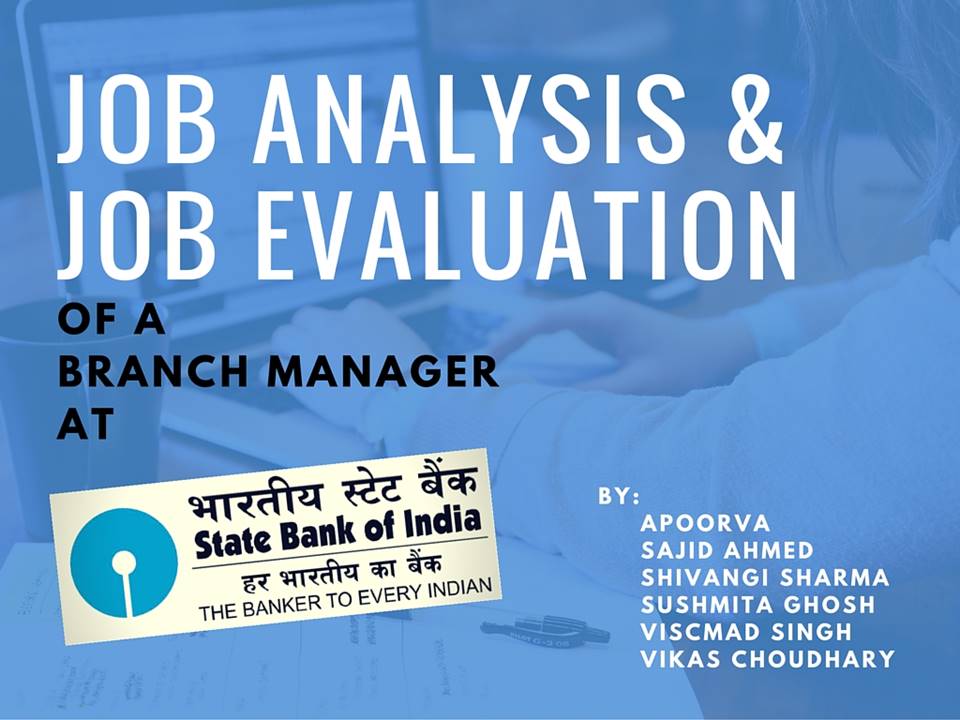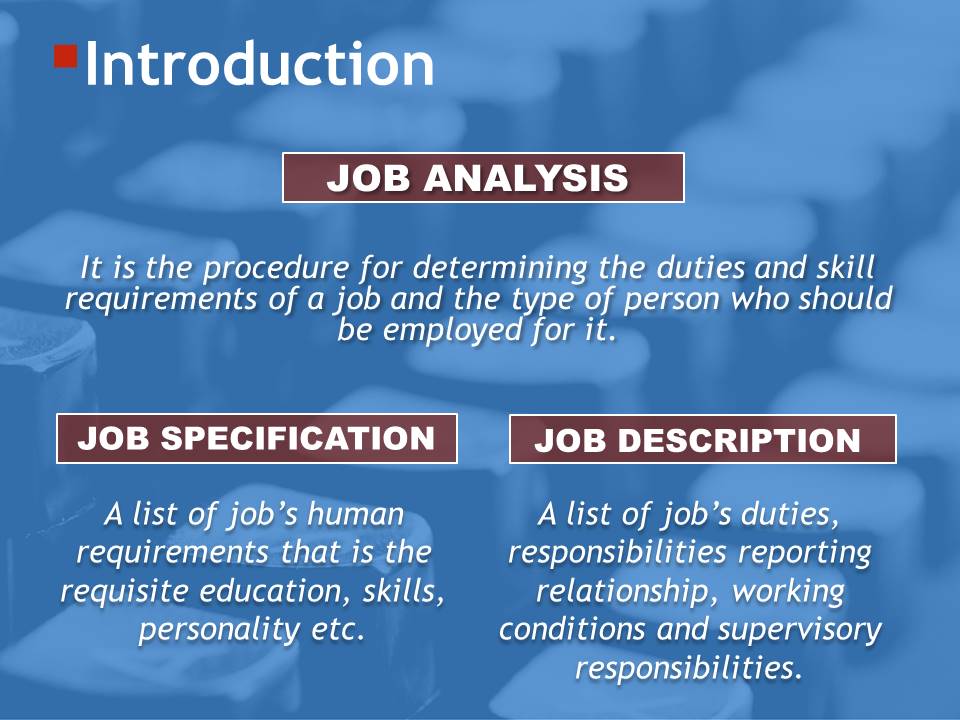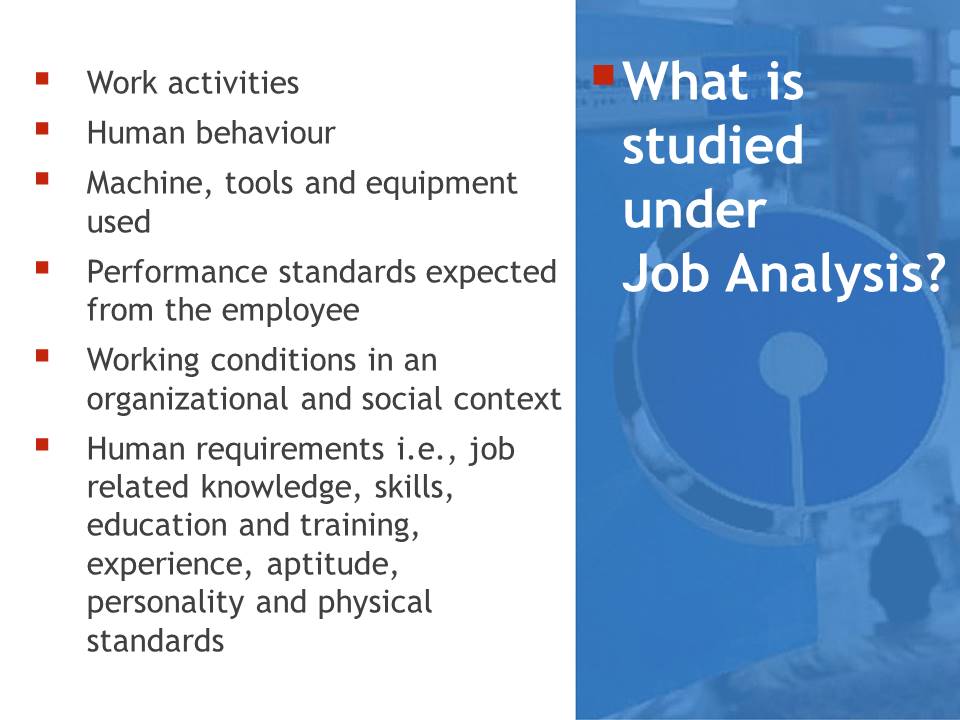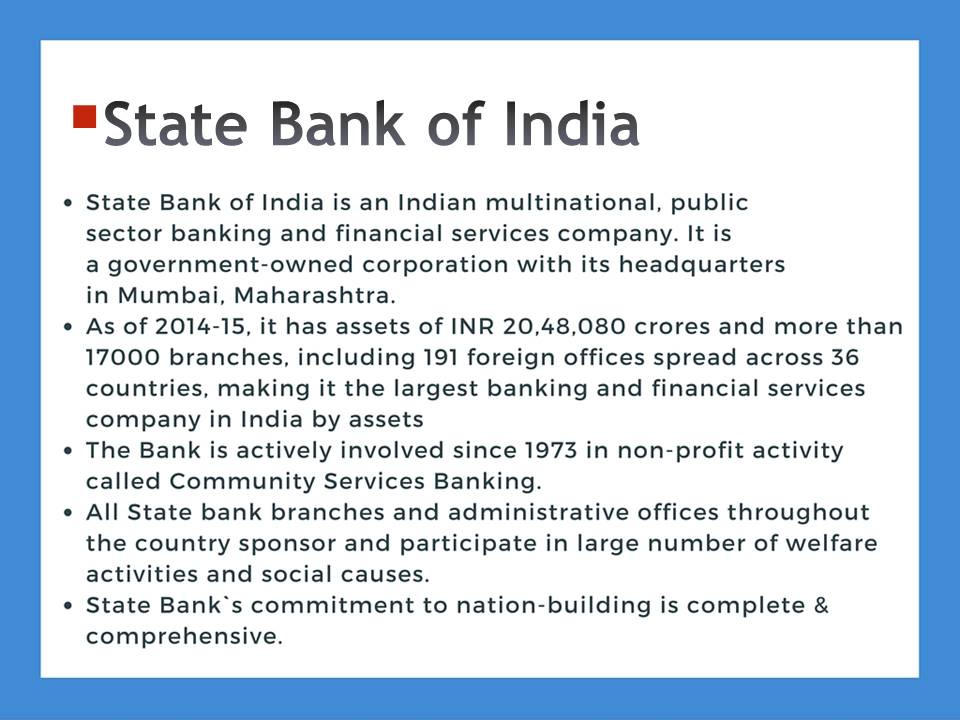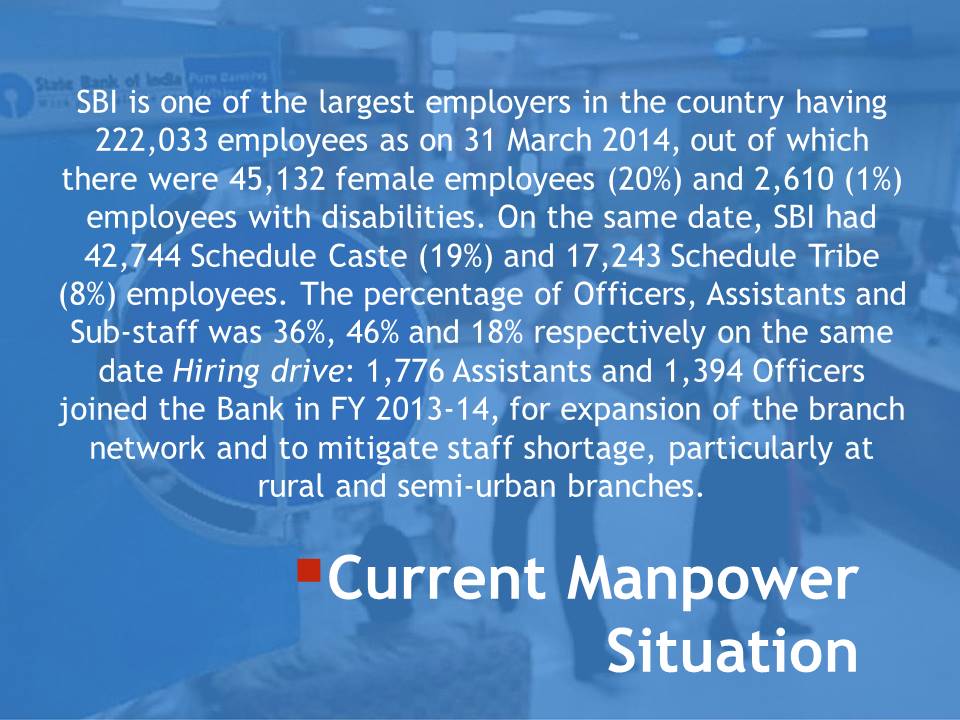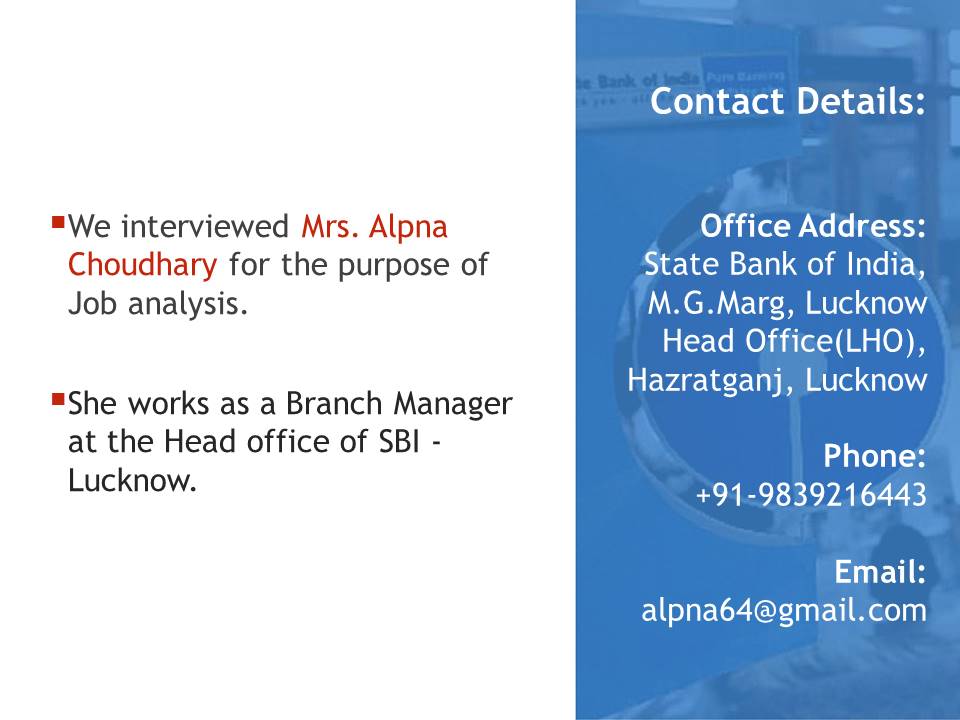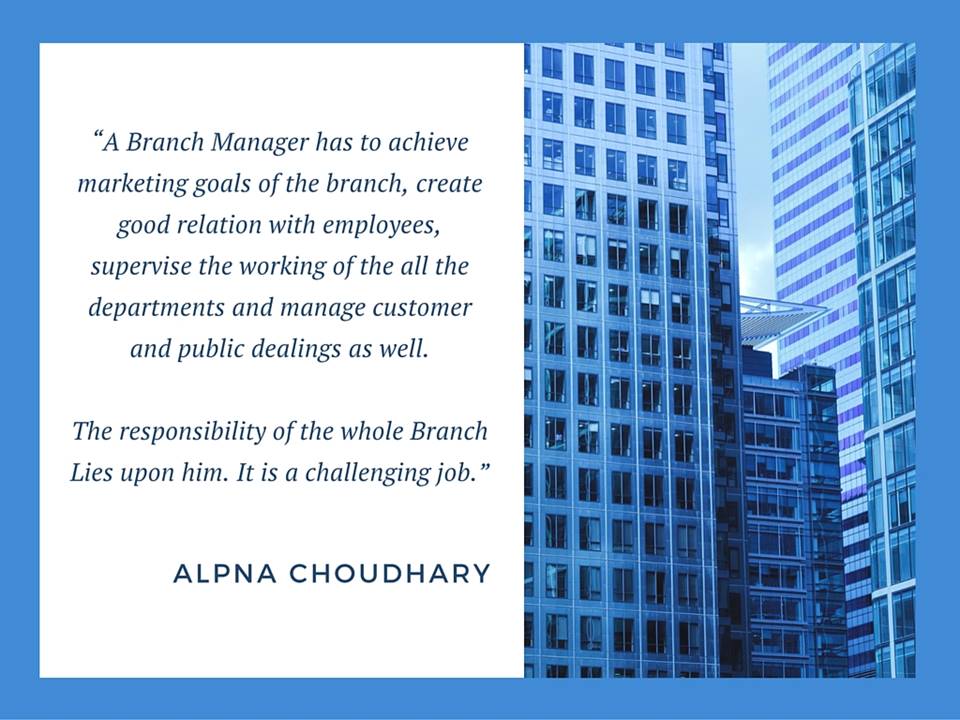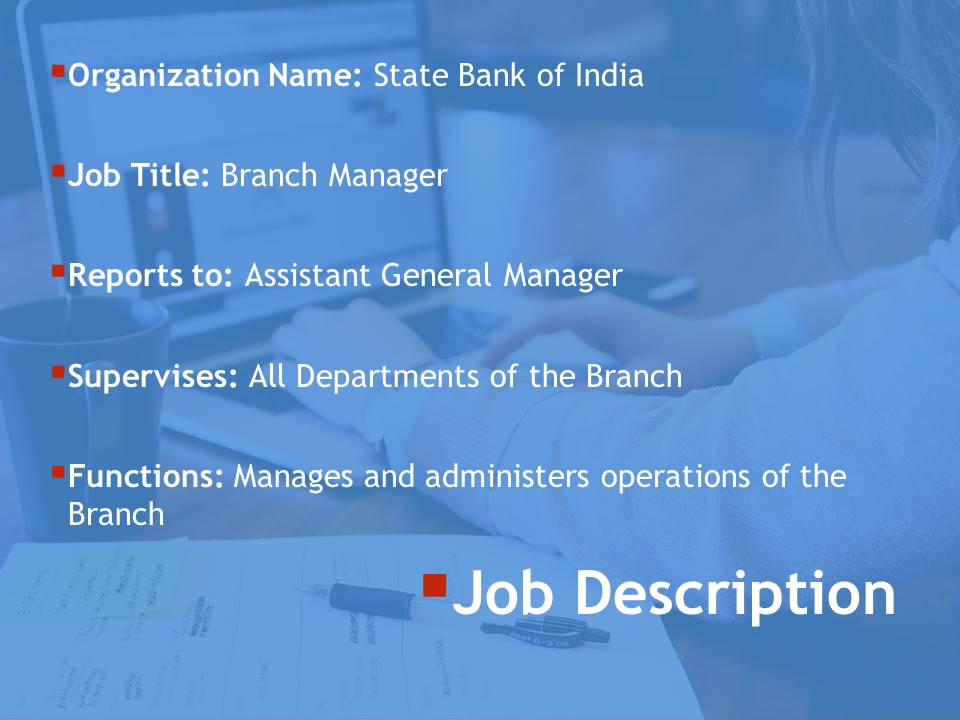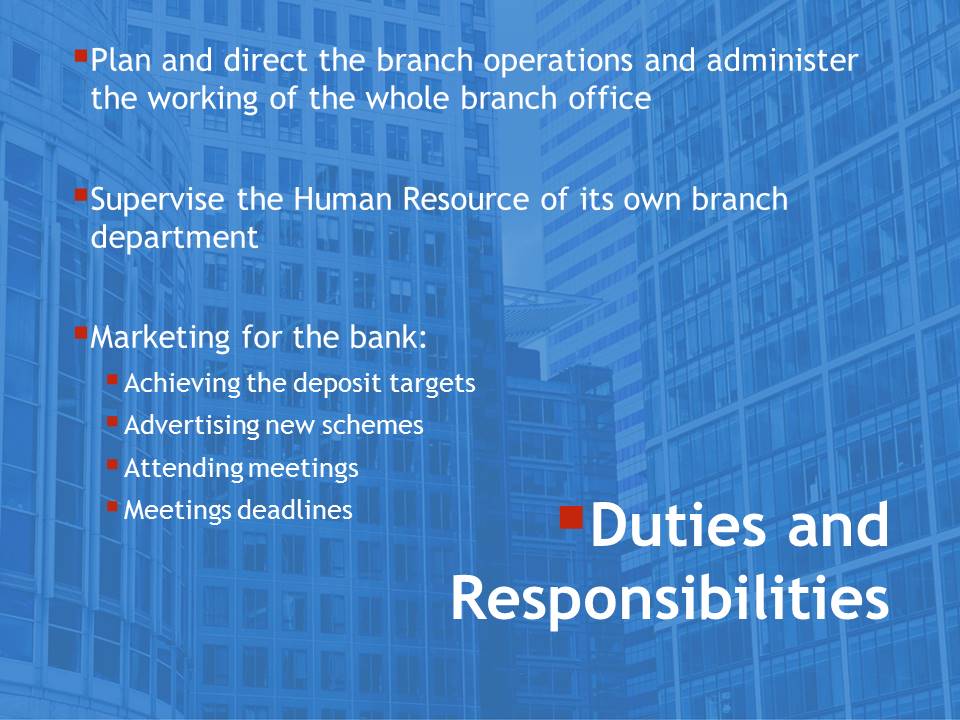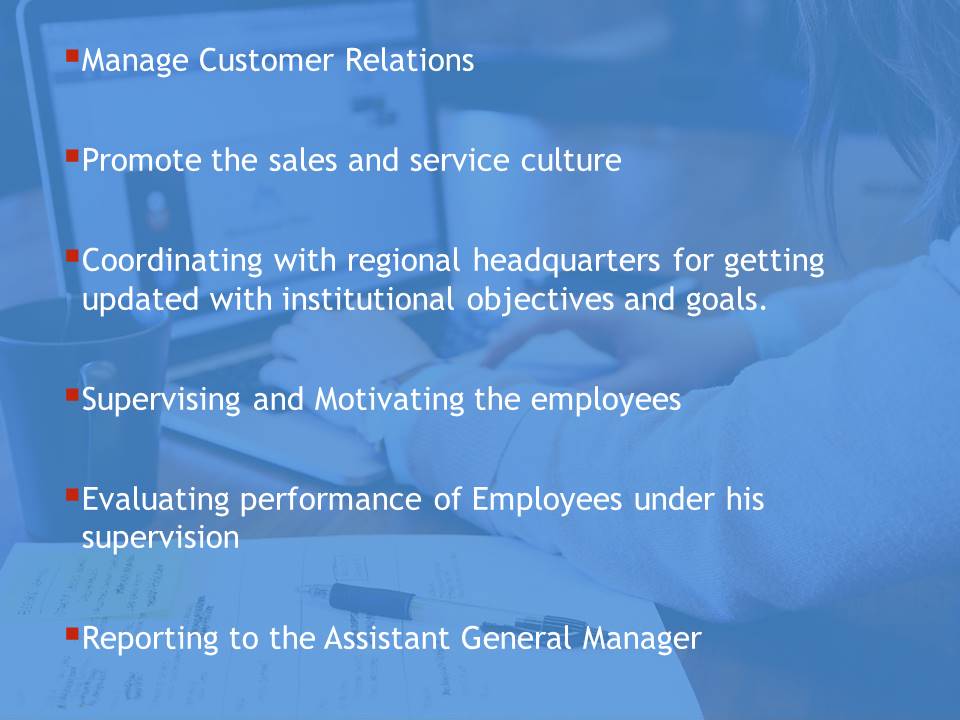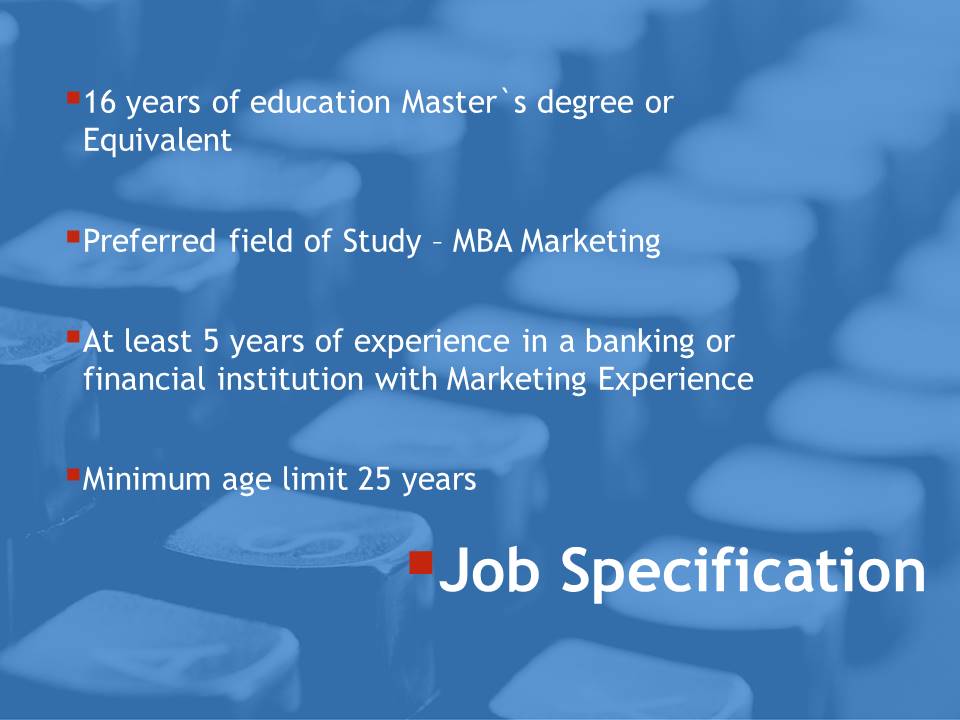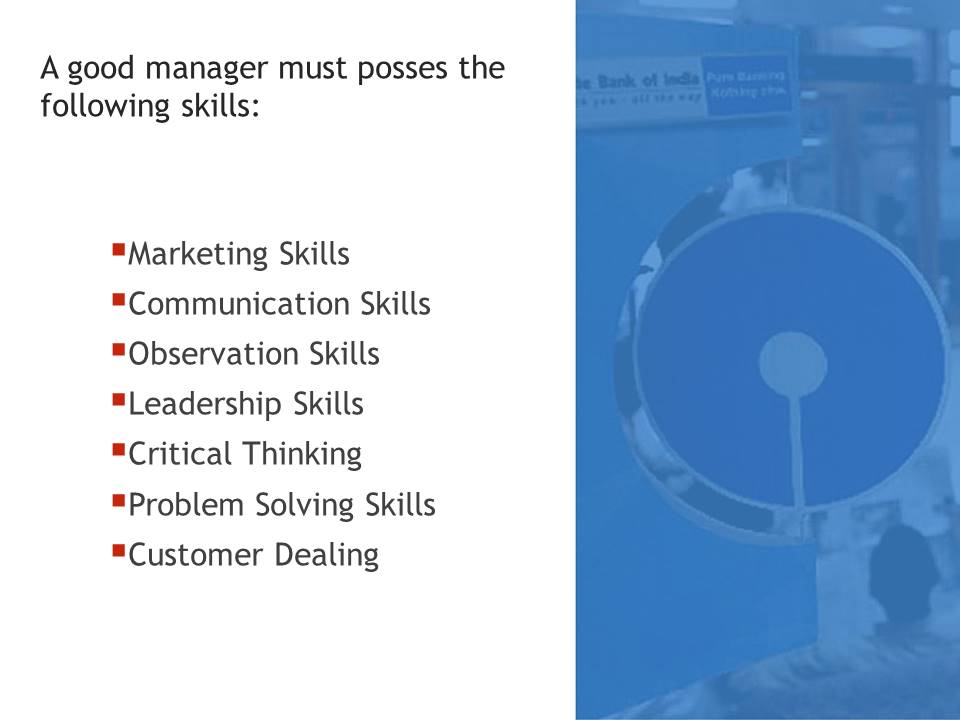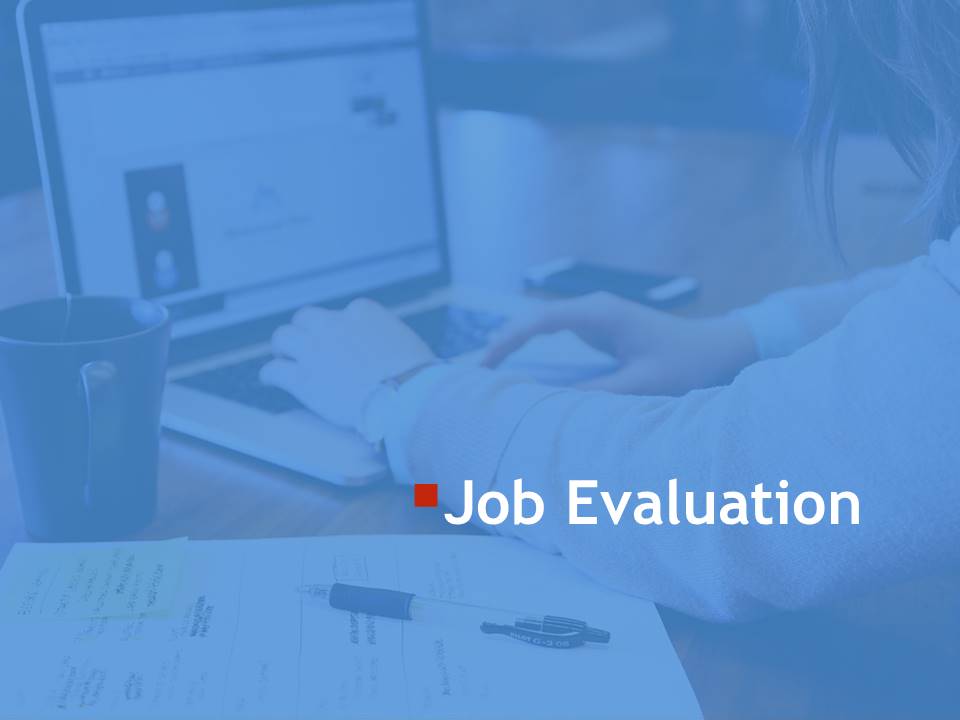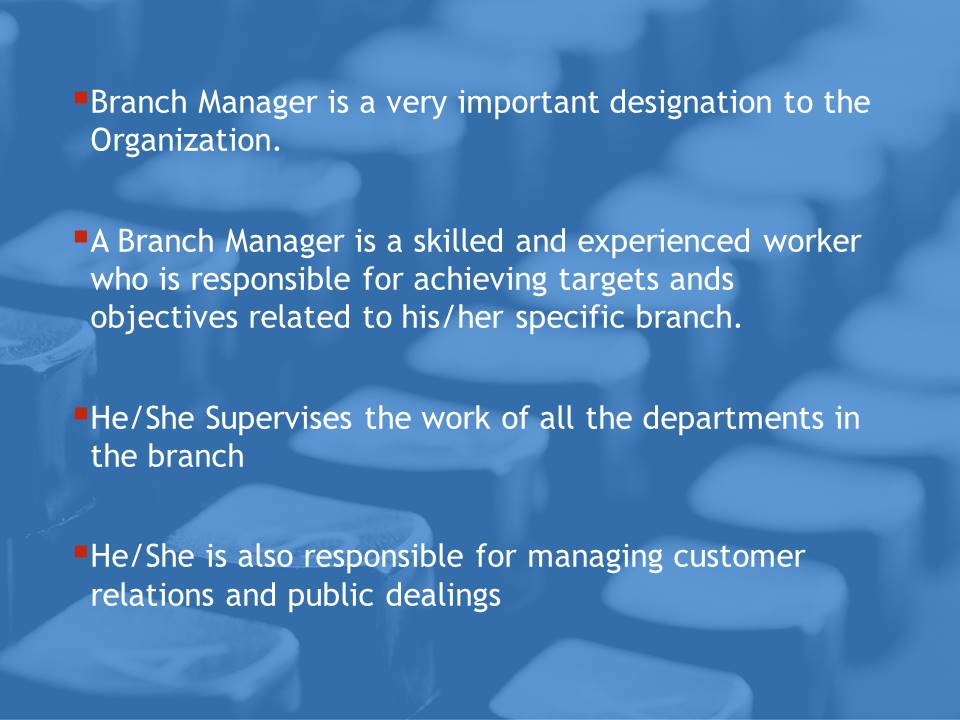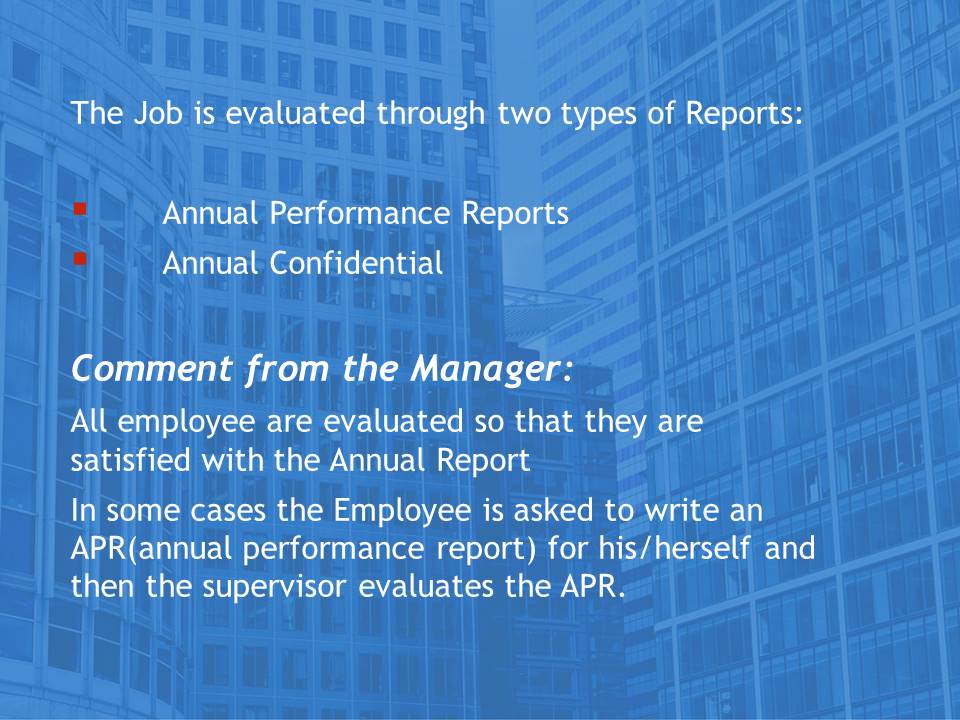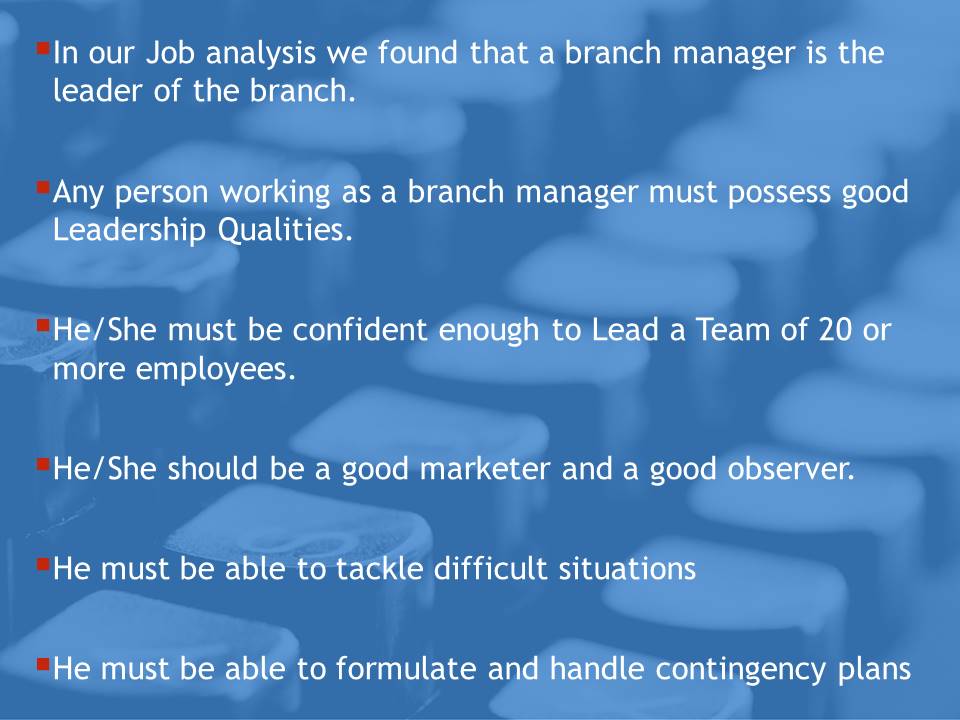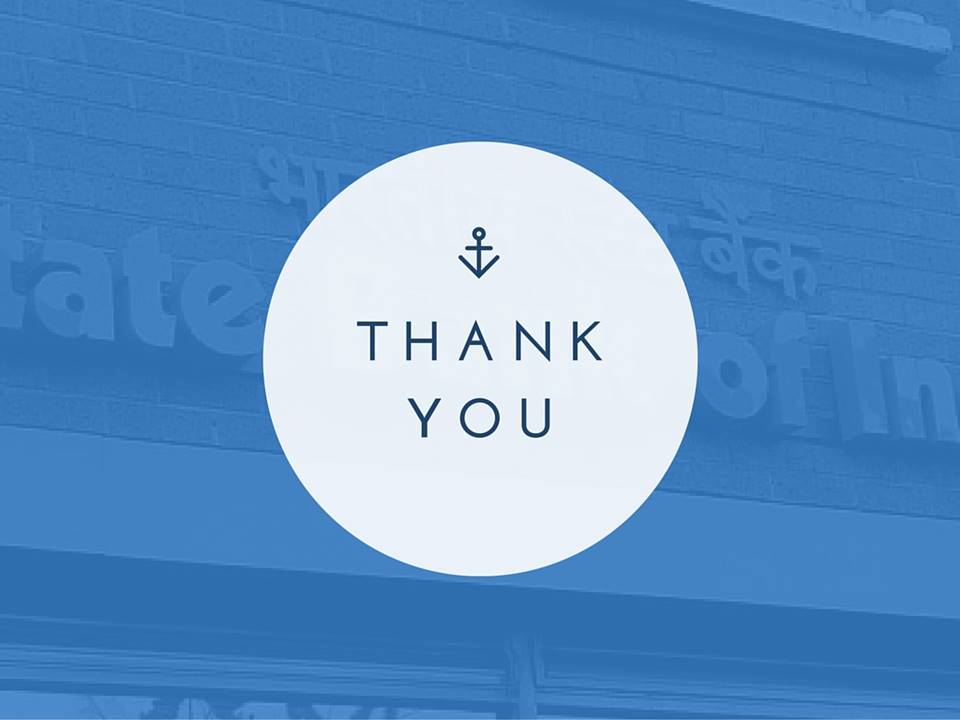 Project/Slides/Presentation Transcript
Subject: Human Resource Management
Topic: Job Analysis of a Branch Manager at SBI
Slide 1 – Job Analysis of a branch manager at state bank of India
Slide 2 – Introduction
JOB ANALYSIS
It is the procedure for determining the duties and skill requirements of a job and the type of person who should be employed for it.
A list of job's human requirements that is the requisite education, skills, personality etc.
A list of job's duties, responsibilities reporting relationship, working conditions and supervisory responsibilities.
What is studied under Job Analysis?
Work activities
Human behaviour
Machine, tools and equipment used
Performance standards expected from the employee
Working conditions in an organizational and social context
Human requirements i.e., job related knowledge, skills, education and training, experience, aptitude, personality and physical standards
State Bank of India
žState Bank of India is an Indian multinational, public sector banking and financial services company. It is a government-owned corporation with its headquarters in Mumbai, Maharashtra.
žAs of 2014-15, it has assets of INR 20,48,080 crores and more than 17000 branches, including 191 foreign offices spread across 36 countries, making it the largest banking and financial services company in India by assets
žThe Bank is actively involved since 1973 in non-profit activity called Community Services Banking.
žAll State bank branches and administrative offices throughout the country sponsor and participate in large number of welfare activities and social causes.
žState Bank`s commitment to nation-building is complete & comprehensive.
žCurrent Manpower Situation
SBI is one of the largest employers in the country having 222,033 employees as on 31 March 2014, out of which there were 45,132 female employees (20%) and 2,610 (1%) employees with disabilities. On the same date, SBI had 42,744 Schedule Caste (19%) and 17,243 Schedule Tribe (8%) employees. The percentage of Officers, Assistants and Sub-staff was 36%, 46% and 18% respectively on the same date Hiring drive: 1,776 Assistants and 1,394 Officers joined the Bank in FY 2013-14, for expansion of the branch network and to mitigate staff shortage, particularly at rural and semi-urban branches.
Organization Name: State Bank of India
Job Title: Branch Manager
Reports to: Assistant General Manager
Supervises: All Departments of the Branch
Functions: Manages and administers operations of the Branch
Duties and Responsibilities
Plan and direct the branch operations and administer the working of the whole branch office
Supervise the Human Resource of its own branch department
Marketing for the bank:
Achieving the deposit targets
Advertising new schemes
Attending meetings
Meetings deadlines
Slide 10 – Job Analysis of a branch manager
Manage Customer Relations
Promote the sales and service culture
Coordinating with regional headquarters for getting updated with institutional objectives and goals.
Supervising and Motivating the employees
Evaluating performance of Employees under his supervision
Reporting to the Assistant General Manager
16 years of education Master`s degree or Equivalent
Preferred field of Study – MBA Marketing
At least 5 years of experience in a banking or financial institution with Marketing Experience
Minimum age limit 25 years
Slide 12 – Job analysis of a Branch Manager
A good manager must posses the following skills:
Marketing Skills
Communication Skills
Observation Skills
Leadership Skills
Critical Thinking
Problem Solving Skills
Customer Dealing
Job Evaluation of a branch Manager
Branch Manager is a very important designation to the Organization.
A Branch Manager is a skilled and experienced worker who is responsible for achieving targets ands objectives related to his/her specific branch.
He/She Supervises the work of all the departments in the branch
He/She is also responsible for managing customer relations and public dealings
Slide 15 –
The Job is evaluated through two types of Reports:
Annual Performance Reports
Annual Confidential
Comment from the Manager:
All employee are evaluated so that they are satisfied with the Annual Report
In some cases the Employee is asked to write an APR(annual performance report) for his/herself and then the supervisor evaluates the APR.
Slide 16 –
The Salary Range for a Branch Manager must be from Rs.70,000 – Rs.1,00,000 per month
Currently the salary of a branch manager we interviewed at SBI is Rs.9,77,000 per year i.e.approx Rs.81,500 monthly
Conclusion
The Main purpose of conducting a job analysis is to prepare a Job description and Job specification which helps to hire the right man with the right skills, at the right place.
In our Job analysis we found that a branch manager is the leader of the branch.
Any person working as a branch manager must possess good Leadership Qualities.
He/She must be confident enough to Lead a Team of 20 or more employees.
He/She should be a good marketer and a good observer.
He must be able to tackle difficult situations
He must be able to formulate and handle contingency plans
Slide 19 – Job analysis of a Branch Manager
Fair Salary, Compensation and Benefits are provided to a branch manager to keep a proper balance between efficiency and behavioural elements.
The State Bank focuses on productivity as well as employee needs which helps them to create an effective job design.